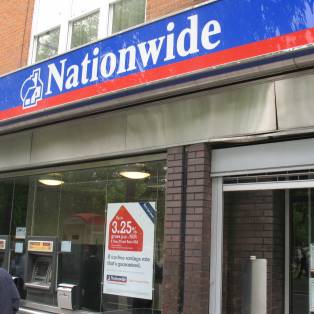 Just over one million Cheshire, Derbyshire and Dunfermline customers are to be moved to Nationwide, after the building society announced plans to scrap the three brands.
Cheshire, Derbyshire and Dunfermline only offer savings products and mortgages, but by the middle of 2015 the names will have disappeared and customers will have joined Nationwide (see our Top Cash Isas, Best Savings and Best Bank Accounts guide for the top deals).
Up to half of the 91 branches of the Cheshire, Derbyshire and Dunfermline mutuals will close, and around half will be converted into Nationwide branches.
Nationwide says it will boost access to products and customer services for its 15 million members.
What will happen to customers?
Nationwide, the UK's largest building society, says mortgage customers with the affected building societies will become Nationwide customers, but their mortgage and its terms and conditions will remain the same.
Savings customers on the other hand will be transferred to Nationwide savings products. Whether or not these products will have the same terms and conditions is yet to be worked out says Nationwide.
The move could be a blow for many, as Cheshire and Derbyshire in particular, typically offer better rates on their savings products than Nationwide (see MoneySavingExpert.com creator Martin Lewis's A Hidden Way to Boost Nationwide's rates blog post).
MoneySavingExpert.com's web editor, Dan Plant, says: "As well as being a hammer blow to those who may lose their jobs, this could be a further smack in the face for the hugely lacklustre savings landscape.
"The brands Nationwide is ditching regularly nestle in the best buys – Cheshire's ISA is currently kicking the bums of bigger banking names – and we desperately hope this isn't a move that will kick savers while they are already down."
Nationwide says it will offer "competitive rates". It adds customers of the affected building societies will also have increased access to cash machines as well as internet and mobile banking facilities once they're Nationwide customers.
When will this happen?
Dunfermline customers will begin to be transferred to Nationwide from next spring, Cheshire customers from next autumn and Derbyshire customers from next winter, with the process expected to be completed by the middle of 2015.
Nationwide took over the Cheshire and the Derbyshire in 2008, followed by the Dunfermline in 2009.
Additional reporting by the Press Association.