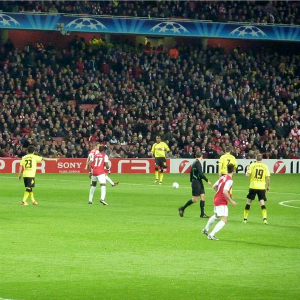 Sky is hitting back against rival BT's move to offer free TV sport with its broadband by announcing it'll offer free broadband to Sky Sports customers.
TV customers with Sky Sports – whether existing or new – can get get a year's free Sky Broadband Unlimited, which usually costs £7.50 a month with Sky TV (or £10 a month without), or six months' free Sky Fibre Unlimited, which usually costs £20 a month, if they switch their broadband to Sky. (See Sky, Virgin and BT TV for the latest pay-TV deals.)
Sky's move follows BT announcing that consumers could get its BT Sport channels, which launch on 1 August, without extra charge when they take out BT broadband. See the BT Sport: Is its 'free' offer any good? MSE News story for a full run-down on the deal.
However, the minimum you'll need to spend to get Sky's free broadband deal is a hefty £57 a month. The lowest price for Sky TV is £21.50, with Sky Sports costing an additional £21.00 on top, plus you need Sky's line rental at £14.50 a month to get the deal.
Its prices are also set to rise by up to 10% on 1 September (see the Sky TV prices set to rise MSE News story).
Sky has also launched a number of other offers for those switching to its broadband that are available for a "limited period", although it won't disclose how long this is. The other deals avalable are:
Existing Sky TV customers: Existing Sky TV customers who switch to Sky Broadband Unlimited can get it half-price for 12 months, meaning it'll cost £3.75 a month.
Non-Sky TV customers: Non-Sky TV customers switching to Sky's Broadband Unlimited without taking a TV package can get it half-price for 12 months, taking the price to £5 a month for 12 months.
New Sky Fibre Unlimited customers: All customers joining Sky Fibre Unlimited, regardless of whether or not they subscribe to Sky TV, can get it for £10 a month for six months and £20 a month thereafter.
However, to get any of the above deals you have to get Sky's line rental and free weekend calls package, which costs £14.50 a month.
We'll have full details of the packages available in July. If other rivals react to BT and Sky's offers, we'll have full details of them as well. Sign up to our weekly email for updates.
MoneySavingExpert.com's head of editorial, Dan Plant, says: "After BT's free broadband fanfare, this is Sky's attempt to keep the customers it fears may jump ship. If you've already got Sky Sports with it, and don't want to switch, you're laughing.
"But if you're after the new BT Sport channels, remember you'll still need to pay more on top to get them."