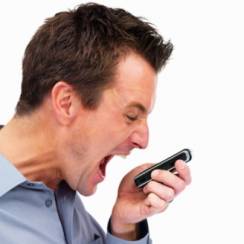 Update, 5pm, 5 June: Three says its mobile internet is now fully working and has been since yesterday afternoon, baring problems for some customers into the evening.
Three Mobile customers have been unable to access the internet on their handsets because of a network glitch.
The problem began last night and is still rumbling on. By 10.45am some customers had reported the service was back but the meltdown is still a problem for many (see the Cheap Mobiles guide for tips on getting the best deal).
Three said in a statement at 11.30am: "Some of our customers have had problems accessing the internet, we're restoring those services right now.
"We're happy to say internet access across London is back and the whole network should be back to normal this afternoon, if not sooner. We are sorry for any interruption."
We asked Three if customers will be reimbursed for paying to use the internet via other means, but it has yet to answer this question.
The lack of internet means not only are users unable to browse the web, but emails and instant messaging will be down, while apps that require data won't work properly.
Three customers are still able to make calls and send and receive texts.
Twitter was awash with Three customers complaining. One customer @shreypuranik (who works at MSE) said this morning: "Still no mobile internet from @ThreeUK... and nothing on its website. Baloney!"
We will update this story when we know more.