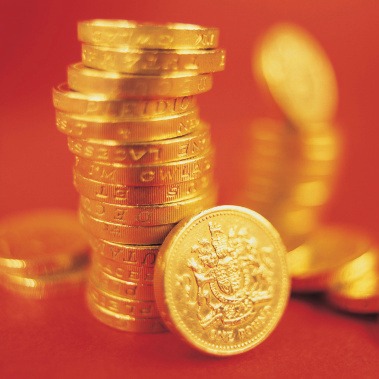 Payday loan firm QuickQuid has left consumers worried after a huge gaffe which saw it wrongly email people demanding cash, including those who aren't even customers. Our message is not to be concerned — just ignore the offending email.
If you get it, it's easy to spot as the blunder-ridden message has numerous mentions of 'n/a' instead of a figure, showing it is merely a template. (See the full email below.)
However, it does contain people's real names. QuickQuid says the details about non-customers are those who may have previously enquired about a loan product through the QuickQuid website or "other sources".
This afternoon, QuickQuid confirmed it "inadvertently" sent an email to a number of customers as well as other email addresses in its "system" this morning.
We are unsure how many customers received the email, as QuickQuid hasn't confirmed any figures. But we suspect the numbers are large as scores of users contacted us on Twitter, via email and on our forum saying they'd received an email from QuickQuid, chasing them for a debt – despite many never having used the company.
MoneySavingExpert.com creator Martin Lewis says: "While we must accept that accidents do happen, payday lenders by definition are dealing with vulnerable customers, and whether this was fat fingers or a system error, it simply isn't good enough.
"I was swamped by messages from people in near panic this morning thinking that this large company was chasing them for debt. Yet many weren't in debt with the firm, and others had never even had a relationship with QuickQuid in the first place.
"The fact we acted so quickly when we first spotted the issue early this morning, and were telling people not to panic, makes you think if we could do it, then there's no doubt QuickQuid could have acted quicker to alleviate any fears.
"QuickQuid needs to explain itself very quickly and consider how it will make it up to those people whose days were ruined.
"But if you have received the email, don't worry, don't panic, just ignore it."
What does the email say?
Here's a copy of the email sent by QuickQuid.
Dear [customer's full name],
Customer ID: [customer's 'ID number']
Unless payment is made on your loan by 2 August 2013 it may be sold to a third party collection agency.
To help you prevent this transfer your defaulted loan balance has been referred to the QuickQuid Final Resolution Department.
QuickQuid will accept a re-payment plan over n/a months. Based on your outstanding balance of n/a this would be a monthly payment of n/a. Please contact our Final Resolution Department between 08:00 and 21:00 Mon - Fri at [the phone number was here but MoneySavingExpert.com has deleted it] to accept this offer or to learn about other options available. It is important to provide dates of payment when replying to this e-mail as the arrangement is incomplete without dates of payment.
Once a payment plan is in place, collections activities will stop as long as payments are made on time. The only forms of payment accepted for this offer are Debit Card or Direct Debit Mandate. If your account information has changed please inform our agents so they can update your information.
QuickQuid Final Resolution
escalation@quickquid.co.uk
[the phone number was here but MoneySavingExpert.com has deleted it]
www.QuickQuid.co.uk
'Never had a loan with QuickQuid'
Many users who received the email said they had never taken a loan from the company. Others reported having an active loan with QuickQuid, but said it wasn't in default, nor were they behind with repayments.
Forum user Erinnire, for example, said: "I've never had a load with QuickQuid so unsure how they even have my details? It has my name on but no debt information... I was freaking out."
While spinin2 said: "I have also received this e-mail! I have only had one loan from QuickQuid, which was paid in full in April and that was only because there was an offer to reduce its usually extortionate APR.

"You cannot call the 0800 number advertised, nor can you speak to anyone on the 0808 number from its website. Appalling!"
What QuickQuid says
QuickQuid said in a statement this afternoon: "This morning, an email was inadvertently sent to a number of QuickQuid customers and other email addresses in our system.
"This email was sent in error and should be disregarded by anyone who received it. We will be contacting all those who were sent the email soon.
"We are currently investigating how this email was sent in error and apologise for any alarm this message may have caused.
"Our call centre is currently receiving a significantly higher than usual number of calls, however our customer services representatives are working to take as many calls as possible."