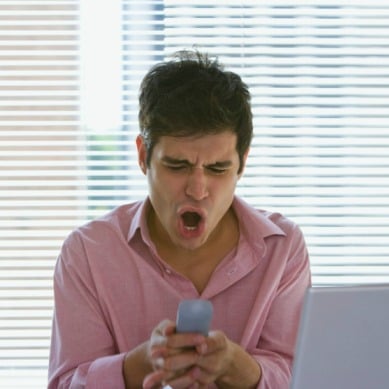 A firm which runs mobile phone insurance policies sold by Phones 4u has been fined £2.8 million by the Financial Conduct Authority (FCA) for mishandling hundreds of complaints.
The regulator fined Policy Administration Services (PAS), which is responsible for policies sold by Phones 4u, for poor complaints handling between June 2009 and September 2011. (See our Mobile Insurance guide for our best buys.)
Since the investigation PAS, has reviewed 7,099 complaints and paid up to £100 in compensation to 1,438 customers who it identified as having suffered a loss. If you feel you're owed compensation and haven't received it, complain. See below for what to do.
Some of the key issues the FCA found included:
Complaints were not fully investigated or resolved consistently.
Complaints about mis-selling were often rejected simply because the customer had signed a direct debit form. It wasn't clear why PAS thought this alone indicated a valid sale.
The failure to investigate and address the root cause of complaints about the sale of insurance policies, such as mis-selling.
A failure to record complaints.
The FCA says because of these failings, PAS was unable to treat customers fairly and come to a balanced decision about whether or not their complaints had substance. Nor was it able to detect areas that were repeatedly being complained about so it could put them right.
Since the investigation, PAS has employed an outside firm to review its complaints processes.
Only last week mobile insurance companies were told by the FCA to clean up their act, after it found firms offering policies which didn't provide the cover they promised (see the Mobile phone insurance firms told to clean up their act MSE News story).
Can I get compensation?
As is always the case, if you have a gripe with a firm and believe you're entitled to compensation for whatever reason, then make a complaint including any evidence you have, to the firm in question, in this case PAS. The details are in the documentation you would have been given when you took out the policy.
If you get nowhere with PAS, take your complaint to the free Financial Ombudsman Service.
'Wide ranging failures'
Tracey McDermott, the FCA's director of enforcement and financial crime, says: "PAS had wide-ranging failures across its complaints handling processes – it failed to investigate complaints properly or to keep accurate records. This is simply not good enough – it does not meet our requirements and does not meet the needs of customers."
A PAS spokesperson says: "We engaged an independent third party to undertake a comprehensive review, and our processes were considerably improved in 2011 to ensure such failings do not occur again.
"We have been open and co-operative with the FCA to fully address the issues raised by its investigation, and we continue to work with the FCA to promote high standards of regulatory conduct within the industry."