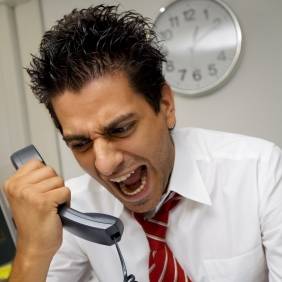 If someone calls you claiming to be from an anti-fraud team, be wary — it could be part of a new phone scam called "vishing".

Fraudsters are calling people claiming to be from a bank or building society, the police, or other legitimate outfits such as phone or internet providers.

They then try to get financial information, often including card and account details or Pin codes, as well as information about you, such as your full name, date of birth and address. (See our ID Fraud Protection guide for tips on safeguarding your finances.)

Criminals can then use this information to plunder victims' accounts or commit identity fraud, according to Financial Fraud Action UK (FFA UK), which estimates it led to £7m being taken from people's accounts in in the year up to April.

You shouldn't be afraid to put the phone down on someone if you're unsure about handing over your details, FFA UK says — even if they appear to know your name already.

'Hang up and call again' scam

Fraudsters can also deceive victims into transferring money from their own bank account to one which is accessible to the fraudster. A variation on the scam involves the victim being persuaded to withdraw money from a branch or ATM to pay those behind the fraud.

But banks will never call up and ask for Pin codes, nor do they ever ask customers to withdraw or transfer money to another account.

Other scammers encourage victims to hang up and call again to verify authenticity. But they can continue the call at their end, pretending to be the recipient of the second call.

Detective Chief Inspector Dave Carter, head of the Dedicated Cheque and Plastic Crime Unit (DCPCU), which is sponsored by finance firms, says: "Fraudsters can use personal information gleaned from vishing in a number of ways, including to access a victim's bank account, make fraudulent purchases and commit identity theft.

"Always be wary of cold callers who suggest you hang up the phone and call them back.

"Remember that it takes two people to terminate a call, so try to use a different phone line if you are asked to ring back.

"If you think you've already been a victim of this scam, contact your bank or card company immediately."

Additional reporting by Michael Connolly.