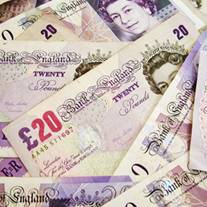 Lloyds Banking Group is being investigated by the Financial Conduct Authority (FCA) over the way it handles complaints over payment protection insurance mis-selling.
The firm revealed the probe as it announced it was setting aside a further £450 million to cover PPI mis-selling claims. (Find out how to Reclaim PPI For Free.)
Dealing with the FCA probe alone will cost an additional £50 million, taking Lloyds' total PPI mis-selling bill to a mammoth £7.3 billion.
The investigation comes after an undercover reporter from The Times claimed call centre staff were encouraged to delay and deny compensation requests in the hope they would be dropped (see the Lloyds admits PPI complaints "issues" MSE News story).
Lloyds ditched Deloitte – one of three PPI complaints call centre handlers – in May.
The bank says it is "disappointed" by the FCA probe, which follows a £4.3 million fine by the City watchdog in February after up to 140,000 customers had their PPI compensation payments delayed.
The news comes after Barclays revealed another £2 billion for mis-selling provisions on Tuesday, including £1.4 billion for PPI (see the Barclays' PPI mis-selling bill nears £4 billion MSE News story).
Consumer group Which? says a "staggering" £18.4 billion has now been set aside across the industry to tackle the ongoing surge in PPI complaints.
Meanwhile, Lloyds Banking Group reported pre-tax profits of £2.1 billion in the first six months of 2013, against losses of £456 million a year earlier.
'Welcome news'
MoneySavingExpert.com's campaigns co-ordinator Wendy Alcock says: "The regulator's investigation into Lloyds' complaints handling process is concerning yet welcome news.
"The 86% of Lloyds cases being decided in consumers' favour by the independent Financial Ombudsman service is unacceptable, and we need to see significant improvements, quickly.
"It's not too much to ask to see the money wrongly taken from people's pockets put back where it belongs, with as little hold-up or hindrance for people as possible."