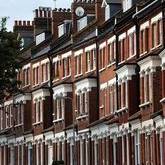 Thousands of West Bromwich Building Society buy-to-let mortgage customers will be hit by rate hikes from December, despite having products which track the base rate. However, those affected can escape penalty-free.
Around 6,700 buy-to-let mortgage customers with multiple properties will see the rate on their tracker products rise by 2% from 1 December (see our Cheap Mortgage Finding guide for tips on getting the best deals).
These customers currently pay 0.5%, which is the Bank of England base rate, plus an additional percentage on top, which varies per customer. It's this additional percentage that will rise by 2%.
However, the building society says affected customers can move to another provider penalty-free as long as they do so before 31 March 2014. Customers also have until this date to pay off their mortgage without charge.
Tracker mortgages are supposed to track the Bank of England's base rate, which has stood at 0.5% since March 2009. But West Brom says its terms and conditions allow it to up the additional percentage rate under certain circumstances.
In this case, it claims the move is a "reflection of market conditions".
Other rate hikes
West Brom isn't the first provider to up rates on a base rate tracker product. Bank of Ireland caused uproar earlier this year when it hiked its differential rate to 2.49% from 1 May for some residential customers. This will rise again to 4.49% on 1 October (see the Bank of Ireland hikes mortgage costs for thousands MSE News story).
Some Bank of Ireland buy-to-let customers also saw their rates rocket to 4.99% in May.
Last year, Manchester Building Society upped tracker rates for many customers who took out mortgages in 2004 or earlier. It cited a condition in many contracts which it claims allows it to vary rates after five years (see the Building society breaks tracker mortgage deal MSE News story).
In 2010 Skipton Building Society hiked its standard variable rate (SVR) – which most home loans revert to after an introductory deal ends – from 3.5% to 4.95% (see the Mortgage blow as building society hikes standard rate MSE News story).
'Reflection of market conditions'
A West Bromwich spokesperson says: "The West Brom has advised a number of buy-to-let borrowers who have tracker mortgage accounts with West Bromwich Mortgage Company that their rates of interest will be increasing by 2% from 1 December 2013. All borrowers affected are landlords of multiple property portfolios.
"These changes, which are permitted under the terms and conditions of the accounts, are a reflection of market conditions and the need for us to carry out our business prudently, efficiently and competitively."