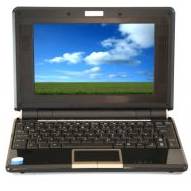 The Government says it will work with the European Union and Ofcom to make it easier for consumers to switch home phone and broadband provider, and to scrap mobile roaming charges.
A Telecoms Consumer Action Plan will be developed over the next nine months by the Government alongside regulator Ofcom and the industry.
It will look at ensuring consumers have the right information and advice to get the best deals on phones, internet and other telecoms products, as well as looking at making it easier for consumers to switch provider.
In August, Ofcom announced plans to make it easier for consumers to switch broadband and home phone provider (see the Switching broadband to be made easier under Ofcom plans MSE News story).
The Government will also back EU plans to end roaming charges. It follows the European Commission announcing last week that it hopes to end roaming charges within the EU by 2016 (see the Mobile roaming charges could be axed across Europe MSE News story).
Help with council bills
Consumer Affairs Minister Jo Swinson also says the Government will be carrying out two reviews aimed at helping people with their bills.
One will focus on how paying by instalments can be made more widely available, to stop people having no option but to pay heavy upfront bills for essential services.
Householders can now pay council tax bills over 12 months (see the Council tax bills can be spread over a year MSE News story), and the Government now wants to work with councils to ensure that other types of payment – such as parking permits – have similar flexibility.
Another review will look at improving transparency and information in bills, especially ones such as insurance which need renewing each year. Swinson says customers should be able to see how much they've paid over the past year so they can make a direct comparison with renewal prices.
Both reviews will report to ministers next spring.
Swinson says: "I very much hope that businesses will see sense and change any unfair practices voluntarily. If they don't, I am committed to using regulation to ensure consumers get the deals they deserve."