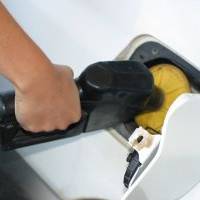 Asda and Tesco are to reduce petrol and diesel prices for the second time this week, while Morrisons and Sainsbury's will also cut costs.
The price of unleaded will fall by up to 3p per litre at Tesco forecourts this afternoon, while diesel prices will be cut by up to 2p per litre at the same time. Tesco's prices vary by location.
Asda will cut its national price cap on petrol at all its forecourts from 131.7p to 128.7p a litre from tomorrow. Diesel prices will also fall from 137.7p to 135.7p a litre tomorrow. (See our Cheap Petrol and Diesel guide for tips on cutting costs.)
Rival Sainsbury's will cut petrol prices by 6p a litre and diesel prices by 4p a litre from tomorrow. Sainsbury's says this means petrol will cost no than 129.9p litre, while diesel will cost no more than 136.9p per litre.
Morrisons also says it will cut prices tomorrow, although it hasn't given us details of what these cuts will be. We'll update this news story if we hear anything more.
Asda and Tesco both cut unleaded petrol prices by up to 2p a litre, and diesel prices by 1p a litre on Tuesday (see the Asda and Tesco to cut petrol and diesel prices MSE News story).
However tomorrow's price cuts won't mean these supermarkets' forecourts will be the cheapest for petrol and diesel. To find the lowest prices in your area, use the website Petrolprices.com.
The average price of a litre of unleaded petrol was 136.73p on Tuesday, while a litre of diesel would typically set you back 141.85p, according to Petrolprices.com.
Additional reporting by the Press Association.