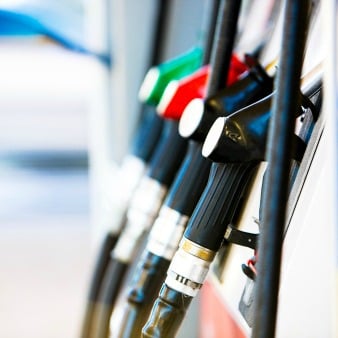 Supermarket Asda has sparked a petrol price war by announcing unleaded and diesel price cuts.
From tomorrow, drivers filling up at its forecourts will pay no more than 126.7p a litre for unleaded, and no more than 133.7p a litre for diesel.
Asda says these prices are the lowest they've been all year.
Morrisons and Tesco meanwhile, will both cut diesel and unleaded prices by up to 2p per litre from tomorrow at the majority of Morrisons sites and at all Tesco sites.
Sainsbury's will cut the price of unleaded and diesel by up to 3p per litre across all of its sites, also from tomorrow.
However, tomorrow's price cuts won't mean these supermarkets' forecourts will be the cheapest for petrol and diesel. To find the lowest prices in your area, use the website Petrolprices.com.
The average price of a litre of unleaded petrol was 131.83p on Sunday, while a litre of diesel would typically set you back 139p, according to Petrolprices.com.