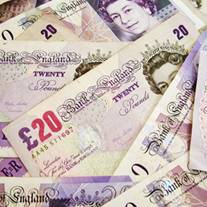 MPs have called on the Government and other organisations to do more to make sure vulnerable young people outside mainstream schooling receive financial education.
Conservative MP Fiona Bruce, who chaired a 10-month inquiry into the issue, says it identified "a serious need for more to be done to support the financial education" of vulnerable under-25s, in order to improve their life chances and job prospects.
The inquiry, carried out by the All Party Parliamentary Group (APPG) on Financial Education for Young People, found better co-ordination is needed to make sure all those working with this group help them to manage their money better.
The APPG recommends:
The Government should enable bodies such as Job Centre Plus, the NHS and Youth Courts to train their staff so they can help support young people in managing their money.
The Government should also promote improved co-ordination and partnerships between providers of financial education for vulnerable young people across all sectors.
Local authorities should develop strategies to develop and improve the financial capability of vulnerable young people.
Local authorities should also review how financial education is provided for those in care, or leaving care.
Banks and financial institutions should provide young people with appropriate advice around managing their money, particularly when they open an account for the first time or if they get into difficulty.
Organisations working with vulnerable young people should make sure they promote financial capability in their work.
APPG chair and Conservative MP Justin Tomlinson says: "We need to make sure that everyone receives the benefit of teaching and learning about money – and this is especially true of vulnerable young people, who are at particular risk of financial and social exclusion.
"This is a crucial further piece of the financial education puzzle.
"In the wake of last month's confirmation of financial education's place in the new National Curriculum, we have to keep up the pressure to ensure that all young people – whatever their circumstances – are given the tools they need to manage their money well throughout their lives."
Financial education
Last month if was confirmed that financial education will form a part of the compulsory national curriculum in England from September 2014, bringing England closer into line with Scotland, Wales and Northern Ireland (see the It's official: Financial education to be compulsory in schools MSE News story).
MoneySavingExpert.com and its creator Martin Lewis have long campaigned for financial education to become part of the national curriculum (see our Financial Education page).
More than 118,000 people signed our petition on the issue in 2011, which led to a debate in Parliament on the subject.
It was also confirmed earlier this month that financial education in Wales is set to be improved, after a new bill was backed by its National Assembly (see the Welsh schools could get financial education boost MSE News story).