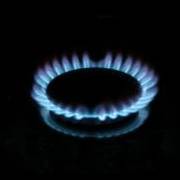 Energy minnow First Utility has today pledged to freeze gas and electricity prices at their current levels until the end of winter, ahead of rumours the big six energy providers may up prices soon.
First Utility says all customers on its variable tariffs, including pre-pay customers, will have their energy prices frozen until at least the end of March next year (join our free Cheap Energy Club to get the best deal for you).
It's unclear how many customers will benefit from the move as while the provider has 190,000 business and residential customers in total, it can't give us a break down of how many of these are on variable tariffs.
New customers joining the firm will also benefit from the price freeze.
However just because the supplier has announced it'll freeze prices it doesn't necessarily mean it's offering the cheapest deals. Energy prices vary depending on where you live, how much you use, and what tariff you're on.
It's also likely this pledge will simply delay price hikes until next March, so check whether you're actually on the cheapest deal.
First Utility upped energy bills by an average 18.6% in June for 32,000 customers on its iSave v12 variable tariff.
Consider fixing
The move by First Utility comes amid rumours that the big six energy companies may announced forthcoming price rises soon.
The papers are dripping with sources saying British Gas plans to announce an 8%+ price hike before its November financial results are released. If it does, it's likely we'll see a raft of energy hikes before winter as like sheep, when one big six energy firm moves, others will follow.
MoneySavingExpert.com's energy analyst, Archna Luthra, says: "The likelihood is this pledge simply delays its price rise until March – probably a tactic to retain competitive advantage in the short-term and attract switchers.

"The real question is when and what the big six will do, as what one does the others will usually follow. If you want to avoid these likely increases, a fixed deal allows you to lock in your annual price.
"Many on standard tariffs can save and get no price-hike certainty with a cheap fix. But don't just call your provider to get any fix, that risks locking in at a high cost. Currently there are some fixes that let you lock in for four winters and have no exit fees, so if things change you're free to leave penalty free."