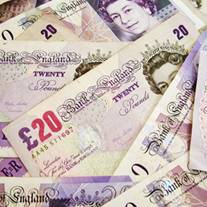 Nearly 90,000 people have switched in the first month since the launch of the new current account switching service. But how has the scheme fared? MoneySavingExpert.com put it to the test.
Three of our team moved accounts to some of the top payers. Mostly, they fared well, though there have been some bumps along the way. (See our Best Bank Accounts guide for the top deals.)
What's the scheme?
Under the new service, which came into force on 16 September, banks and building societies must transfer your current account within seven working days (see our Switching Q&A).
For 13 months after that, your new provider will also arrange for payments accidentally made to your old account, or taken from your old account, to be automatically redirected to your new account.
Before the guarantee, switching took about 18 to 30 working days. After the switch date, payments either accidentally sent to or attempted to be taken from the old account were usually rejected and not processed.
Here's how our team fared.
'Remember to switch card payments yourself'

Helen Knapman,
news reporter.
Old bank: Barclays
New bank: Santander
Switch time: Seven working days (9 days in total)
Verdict: 8/10
I'd been with Barclays for just under 10 years – I'd never had any problems or experienced poor customer service, so I'd never felt the need to switch.
But Barclays had never done anything for me. My account didn't come with additional benefits such as free travel insurance, or in-credit interest. So when the new guarantee came into force, it was time to move.
I've also been looking to open a savings account for a while, so I decided to switch to Santander's 123 current account, which offers in-credit interest of 3% on balances between £3,000-£20,000 as well as up to 3% cashback on certain bills.
Even with the account's £24 annual fee, I worked out I'd earn more with Santander than going for an account such as First Direct, which at the time offered a £125 switching bonus (it's now £100).
Day 1: I visit my local Santander branch and ask for the process to begin immediately. All in all, it takes about an hour, so if you don't have much time to spare it's probably better to do it yourself online.
The member of staff who switches me stresses that as it's a fee-paying account, he wants to check I'd actually gain from switching. So he does the calculations in front of me and confirms what I'd earn – a second pair of eyes you wouldn't get when switching online.
Days 2-8: Letters about my new account begin to arrive, including information on my telephone and online banking.
My new debit card and Pin also arrive. I'm pleased – under the switching service you're not guaranteed to get these within the seven days, and Santander warned me it could take up to 10 days.
I also get a letter from my gym saying it has switched my direct debit.
Day 9: The switch supposedly goes through problem-free as planned, although Santander don't text or email me to let me know it had happened. In fact, I completely forget about it.
Day 10: My Barclays debit card is declined in Sainsbury's, so the switching process must have worked.
Verdict: So far, the switching service has been great. My new account was open on the seventh working day, my funds were transferred over, direct debits and standing orders correctly set up and I've been using my new debit card without a problem.
The only issue I've experienced is you need to remember to change any payments you've set up using your debit card number. I discovered this when trying to buy something from Amazon and being told there were problems with my card, as my account was linked to my now-defunct Barclays debit card.
'I'm still waiting for my £100'

Andy Webb,
money team.
Old bank: Barclays
New bank: Halifax
Switch time: Seven working days (9 days in total)
Verdict: 4/10
Like Helen, I was a long-standing Barclays current account customer – I signed up with the bank on my first day at university almost exactly 17 years ago.
I've not switched until now because it seemed there was no reason to. But with Barclays offering me little incentive to stay, I decided to switch to Halifax's Reward account as it pays £100 for switching to it, plus £5/month as long as you deposit £750, remain in credit and pay out at least two direct debits.
Day 1: I open my new account myself online and start the switching process immediately. It takes about five minutes and I get my new account number and sort code straight away.
Day 3: My new debit card arrives in the post. I also upgrade my mobile phone and start a new contract with O2. I decide to use my old account details to do this, as O2 already have these on record.
Day 4: My new Pin arrives, as well as a letter from Barclays checking I want to switch.
Day 8: I receive a text from my broadband provider Sky to say my direct debit details are being changed.
Day 9: I check my Barclays account online and it says my current account has been closed. But I still haven't had confirmation from Halifax that the switch has worked. My online banking details also haven't arrived so I can't check myself.
Day 10: I go to a cash machine and print out a mini-statement using my new debit card. It shows my balance has been transferred to the new account yesterday.
Verdict: I've scored the service so low as the only reason I switched was for the £100 bonus – yet four weeks on I'm still waiting for it. I've chased the bank numerous times and each time it says it's looking into the issue. Here's hoping the cash arrives soon.
Other than that one gripe, the switch has gone smoothly. My direct debits have been correctly set up, including the mobile contract I began during the switch using my old account details. I've also transferred cash to and from my new account, had a payment made to my old account redirected to the new one, and been using my debit card without experiencing any problems.
'Don't forget your switch date'

Archna Luthra,
clubs manager and energy analyst.
Old bank: First Direct
New bank: Santander
Switch time: Eight working days (12 days in total)
Verdict: 7/10
I'm a self-confessed tart. I love to switch bank accounts, especially when there's a freebie up for grabs. That said, I did it mainly when I was a hard-up student, and I've been with First Direct for the last few years due to the hassle-free customer service, decent online facilities and the £125 I got for joining.
But I decided to switch to the Santander 123 current account for the cashback on bills, access to the cashback credit card with no fee for the first year, which is a good back-up to my Amex card, and up to 3% interest on savings up to £20,000.
Day 1: I switch online myself, a simple and quick process. An email lets me know I'll hear whether I've been successful in three working days. Santander doesn't tell me why I can't open the account instantly – I can only think it needs some time to carry out a credit check.
Day 3: An email tells me my application is successful, which I'm impressed by as it's a Sunday. It also says I'll get my new debit card and Pin in 10-14 days, which I'm not so impressed by – it doesn't sound like a seven-day switch to me.
I'm also sent an email telling me my switch date – it's seven working days from receiving the email that my application was successful, but eight working days from applying for the account (including the day I applied).
Days 4-7: I get another email from Santander telling me my switch date. You'd think organised people would take heed of the two emails and make a note in their diary...
I also receive a pile of post containing my debit card, Pin, internet banking details and telephone banking details.
Day 12: I try to buy a train ticket and my card is declined. I'm sure I have money in my account, so I call my bank, annoyed. But it dawns on me that today is the day of my switch and my new bank card is tucked away safely at home. Embarrassingly, as I have no cash on me, I have to ring my mum to rescue me.
Verdict: Since the switch, everything seems to be up and running as normal. I've had a payment made to my old account redirected, and I haven't experienced any problems. The only slight inconvenience is that I have a lot of continuous card payments (CPAs), including one for iTunes and another for Lovefilm, so I'm going to have to let all these providers know my new debit card number.
I would also have preferred to leave my old current account open, so the switching service loses points for not allowing this.
Are you switching?
In the four weeks since the scheme began, 89,000 people switched current account according to the Payments Council. Yet during the same four week period in 2012, 80,000 switches went through the old automated service.
The Payments Council's figures are supported by a poll we carried out the week the switching service was launched. It found of people who'd never switched, only 22% were likely to change account because of the new guarantee.