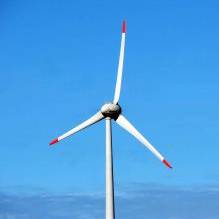 Good Energy customers will have their gas and electricity prices frozen until the end of March, the provider has announced.
All of the big six energy suppliers, barring E.on, are upping or have already raised gas and electricity prices this winter.
But Good Energy, which only sells variable tariffs, will freeze prices for all its 47,000 customers until 1 April 2014. New customers joining before then will also have the price freeze applied (see our Cheap Gas and Electricity guide for the top tariffs).
The firm says says the majority of its "external costs" are not rising until April.
Good Energy's move comes hot on the heels of fellow green energy provider Ecotricity, which is also freezing prices until least 1 April. Like Good Energy, it only provides variable tariffs for its 80,000 customers.
Ecotricity had previously said it would only freeze prices until the new year.
However, just because Good Energy and Ecotricity are freezing prices over the winter period, it doesn't mean their tariffs will be the cheapest. If it's green tariffs you're after, our free Cheap Energy Club allows you to compare those along with other deals.
The average price for a medium dual fuel user paying by monthly direct debit with Good Energy, for example, is £1,312/year, while Ecotricity's average price for a medium dual fuel user paying by monthly direct debit is £1,382/year.
The average cheapest variable tariff on the market costs £1,120 from Spark Energy before this round of price hikes comes into force, although we've had poor feedback on this company.
After the price hikes, the cheapest variable tariff will be £1,290 from Co-operative Energy.
You should also consider locking into a cheap fixed deal. Co-operative Energy offers the cheapest on the market, costing £1,168/year on average, fixed until 31 March 2015.
Prices differ depending on where you live and how much energy you use.