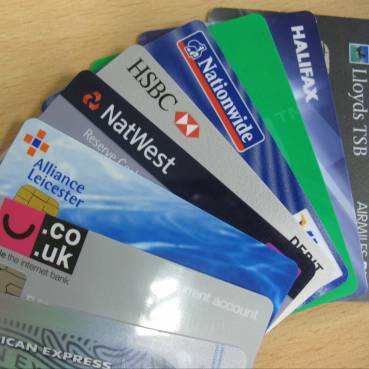 See our CPP Mis-selling guide for full details on how to reclaim.
Letters are being sent to victims of mis-sold CPP card and identity protection policies asking them to vote on the setting up of a redress scheme. Keep an eye on the post, and if you get one, vote 'yes'.
A refund scheme for up to seven million people who were mis-sold separate card and identity protection products from insurer CPP was announced in August (see the Vote 'yes' for CPP redress MSE News story and the CPP Mis-selling guide for more information).
If you bought a CPP policy, whether directly from the firm or via a bank, in 2005 or later, you should already have received your first letter from CPP. It gave information about the redress scheme, adding that a refund may be due.
But the redress scheme will only go ahead if enough victims vote for it.
You should receive your second letter, which will include information about the proposed scheme and an invitation to vote, by the end of November. When you do, you need to vote 'yes'.
Voting forms should be returned by post no later than 5pm on 3 January 2014, but the sooner you send it off, the better.
What happens next?
You'll be sent a letter in 2014 if the scheme is approved. If you were mis-sold both products – card protection and identity protection – you'll receive two letters.
These letters will ask whether you want to be considered for refunds. Each one will include a claim form which needs to be returned by 31 July 2014.
This won't be judged on a case-by-case basis, meaning you won't need to provide stacks of paperwork to prove you were mis-sold to. If you complain, you'll get your money back. It's that simple.
If the redress scheme isn't approved by voters, it won't go ahead. If this is the case, CPP says you'll still be able to complain to CPP or the relevant bank/card issuer in the usual way in the hope of getting your money back. You can keep up to date with what's happening with the redress scheme on the CPP Redress Scheme website.
How many people have to vote for the scheme for it to happen?
A majority will have to vote in favour of the scheme for it to happen. The High Court will then be asked to approve it.
If it goes ahead, everyone who was mis-sold to, or who renewed a mis-sold card protection or identity protection CPP policy in 2005 or later, will automatically become part of the central redress scheme. The total redress could hit £1.3 billion.
When will I get the money?
Because of the voting process, the redress isn't expected to be paid out until spring 2014. You'll get the money you paid in premiums, minus any money paid out by the policy. You'll also get interest, calculated at 8% per year.
Helen Saxon, MoneySavingExpert.com senior money writer, says: "The scheme will only go ahead if enough victims vote for it.
"This is a huge mis-selling scandal, so for us it's a no-brainer that those that have been affected by this vote in favour of the scheme. It's simple, keep an eye on the post, vote 'yes', and send your letter back in the post."
If you think you've a card and/or identity protection policy from CPP, and you don't get the voting form by the end of November, you can contact CPP on 0800 083 4393.
See our CPP Mis-selling guide for more info on the products, including how to claim if you had a policy but cancelled before 2005, or if you had a similar policy from another firm.