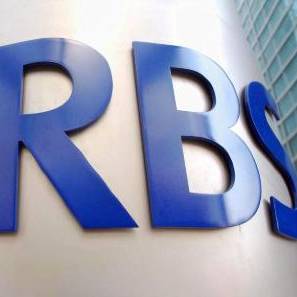 RBS group customers hit by this week's IT glitch are reporting being offered compensation for the outage. If you've been affected, complain to the bank now.

Royal Bank of Scotland, NatWest and Ulster Bank were hit with system problems on Monday evening with many customers left unable to pay for purchases, use cash machines or access internet banking (see our Best Bank Accounts guide if you're angry and want to switch).

To make matters worse, the glitch came on one of the busiest online shopping days of the year, as consumers stocked up on Christmas presents.

Some direct debits and standing orders were also affected, with a number of customers still experiencing problems with their banking facilities on Tuesday (see the NatWest and RBS meltdown and the RBS answers your questions MSE News stories).

RBS said at the time it would only reimburse customers for any fees and charges incurred, and for out-of-pocket costs it would look at each claim on a case-by-case basis.

But MoneySavingExpert.com is hearing reports of compensation also being offered for the distress suffered by customers.

Twitter user @ROBYNN93 tweeted: "£158 compensation received from RBS today for our card declining when we filled up on fuel! £58 for fuel, £100 compensation!", while @AndrewAttle wrote: "£25 compensation from NatWest for their issues."

So if you were left struggling following the meltdown, complain to RBS now.

How to complain

1. RBS says the best method to use to complain about the IT glitch is to call the following freephone numbers: 0800 151 0404 (NatWest), 0800 151 0405 (RBS), 0800 046 5486 (Ulster). Alternatively, you can speak to the staff in your branch.

2. If you'd rather not speak to RBS over the phone or in-branch you can complain using the generic RBS and NatWest online complaints forms. Ulster has set up a specific complaints form to make a claim as a result of the technical fault, which you'll need to print off, fill in and return to the bank.

3. If you don't get a satisfactory answer from the banks, you can complain to the free Financial Ombudsman Service, which arbitrates in disputes between banks and their customers (see our Financial Rights guide).

If you're unhappy with your bank's service, then ditch and switch to a new account. Switching accounts is now quick, easy, and – for most people – completely pain-free. It takes seven working days, and all your incoming and outgoing payments will be moved to your new account, by your new bank (see our Best Bank Accounts guide for the best buys).

A spokesman for RBS says: "RBS is committed to putting things right to anyone who has been left out of pocket so they should come into branch or call us."