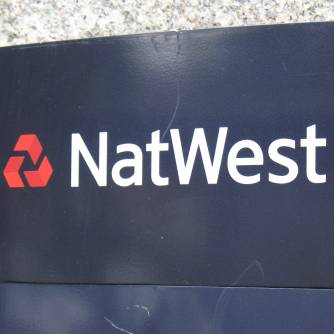 NatWest, Royal Bank of Scotland and Ulster Bank customers won't be left out of pocket after an IT glitch left some unable to use their debit or credit cards on the busiest online shopping day of the year.
RBS says the embarrassing failure, which lasted for three hours yesterday evening on so-called Cyber Monday, the day retailers expected the highest number of online transactions to take place ahead of Christmas, has been fixed – although some customers are still reporting problems.
It says customers should get in touch if they've been charged because of the outage. (See our Best Bank Accounts guide if you're angry and want to switch.)
The issue left some unable to pay for purchases, use online or mobile banking or access cash machines. It also affected some direct debits and standing orders. RBS says it still doesn't know the cause of the issue.
MoneySavingExpert.com creator Martin Lewis received tweets from disgruntled customers last night after he posted on Twitter: "WARNING! Many reporting #NatWest #RBS systems and cards not working. If going out tonight take other means of payment in case. Please RT."
One twitter user, @richgreenwood, wrote: "Card declined in Sainsbury's. Couldn't draw money out so had to leave shopping at the till." @Serenaf66 tweeted: "Just tried to pay credit card via NatWest Visa and it wouldn't work. Tried to log onto NatWest online – no server."
Another meltdown
It's the latest in a string of system meltdowns for the group. Earlier this year the three banks, all part of the RBS Group, suffered a glitch which stopped many of their 17 million customers being able to carry out basic banking functions.
Last summer some went a month without any banking services, including wages not being paid into their accounts.
Martin Lewis says: "People have been left stranded and unable to get home, embarrassed in shops, and missed out on hot deals on the biggest shopping day of the year – all because NatWest, RBS and Ulster haven't got their act together.
"This is at least the third time in the last 18 months this has happened, and while thankfully it was shorter than last summer's almost a month-long outage for Ulster customers – it should still raise huge questions for customers.
"Couple this not-fit-for-purpose technology with the fact its bank accounts are mostly far shy of the best-buy deals, and many of its customers should genuinely be looking to place their custom elsewhere."
I've been affected. What can I do?
RBS says customers won't be left out of pocket and will be reimbursed if they've incurred charges, say, for late payment of a bill. If you're affected, you'll need to contact the bank to have your case looked into and to receive a refund.
You can do this by either visiting your local branch or by calling the following freephone numbers: 0800 151 0404 (NatWest), 0800 151 0405 (RBS), 0800 046 5486 (Ulster).
RBS says additional compensation is not being offered at this stage. But if you've got a gripe, you can get in touch with your bank and your situation will be looked into on a "case-by-case" basis.
If you don't get a satisfactory answer, you can complain to the free Financial Ombudsman Service, which arbitrates in disputes between banks and their customers (see our Financial Rights guide).
Anyone still experiencing troubles should also contact RBS.
Don't stand for poor service
If you're unhappy with your bank's service, then ditch and switch elsewhere. Switching accounts is now quick, easy, and – for most people – completely pain-free. It takes seven working days, and all your incoming and outgoing payments will be moved to your new account, by your new bank.
There's also a number of switching incentives being offered at present including a £100 bonus for new First Direct* and Halifax Reward* customers, while the Santander 123* account offers up to 3% interest and cashback on certain bills.
See our Best Bank Accounts guide for our top picks.
'Sorry'
An RBS spokesperson says: "The systems issues that affected our customers last night have now been resolved and all our services are now back working normally.
"We would like to apologise to our customers. If anyone has been left out of pocket as a result of these systems problems, we will put this right.

"If any customer is experiencing issues this morning, they should get in touch with our call centres or come into our branches, where our staff will be ready to help."
* Using these links helps the site stay free to use, as they're 'affiliated links' which invisibly take you usually via affiliate linkage or commercial money sites, which then pay this site. You shouldn't notice any difference, the links don't impact the product at all and the editorial line (the things we write) is NEVER impacted by the revenue. If it isn't possible to get an affiliate link for the best product, it is still recommended and still included. The following links, First Direct, Halifax, Santander are identical unaffiliated links provided for the sake of transparency. Click on the following link for more details on how this site's financed.