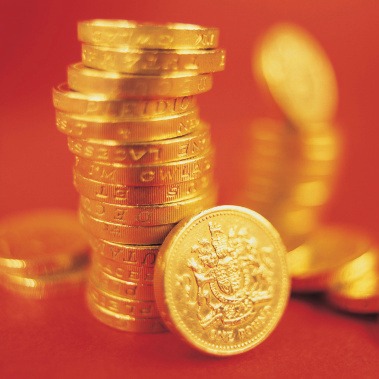 Update: 6 February 2014: The RBS Group has confirmed that any missing interest has now been credited to affected NatWest and RBS customers' Isa accounts.
Some NatWest and RBS Isa customers have been left short-changed after being given too little interest on their accounts.
The two banks, part of the RBS Group, miscalculated January's interest on some E-Isa accounts. RBS says the problem is being "urgently investigated" (see our Top Cash Isas guide for our best buys).
RBS says some E-Isa customers were only paid January's interest from 29 January onwards, when customers saw their cash moved to Cash Isa accounts (see the NatWest/RBS cash Isas MSE News story).
MoneySavingExpert.com was first alerted to the glitch today via Twitter.
@SusanIverson3 told us: "Please be aware that this month's NatWest cash Isa interest is wrong! I received pennies instead of pounds!"
@crayman added: "NatWest seems to have downgraded my cash Isa from 1.75% to 0.09%. What complete garbage. Might as well store the money in a mattress."
One MoneySaver told us they'd received around £30 less interest in January compared to December, despite having deposited additional cash into their account.
RBS says it doesn't know how many customers are affected, but adds "only a small number" of customers have an E-Isa product, which is no longer on sale.
It's the latest in a line of embarrassing IT glitches suffered by major high street banks.
In the summer of 2012 NatWest, Royal Bank of Scotland and Ulster Bank customers were hit by a glitch, which left some without access to their banking for an entire month.
I'm an E-Isa customer. Do I need to do anything?
No. If you've got an E-Isa, RBS says you don't need to do anything. Missing interest will be applied to your account as soon as possible, and no-one will lose out as a result.
See our Best Bank Accounts guide if you're fed up with your bank and want to switch.
How much interest should have been paid?
Customers with an E-Isa are paid between 1.74% AER to 2.23% AER, depending on their balance.
What does RBS say?
An RBS and NatWest spokesperson says: "We are aware that there is an issue with interest being applied to some customers' RBS and NatWest E-Isas and it is being urgently investigated.
"The missing interest will be applied to the affected customers' accounts as soon as possible and we will ensure that no customers will lose out as a result. We apologise for the inconvenience caused."