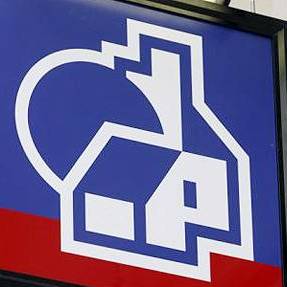 Credit card users looking for a new balance transfer card should consider Nationwide's game-changing new deal, which launched today. It gives 0% on transferred debts for 26 months with only a 0.75% fee.
A balance transfer is where you get a new card that repays existing card debts for you, so you owe it instead, but at a cheaper rate. Therefore you clear the actual debt, rather than just servicing the interest (for full help, see our Best Balance Transfers guide).
Usually, if you're unsure when you'll be able to fully repay, the longest option is cheaper.
But anyone looking to transfer debt to a new card should consider getting Nationwide's new offer*. It beats the previous top player, Barclaycard, which has the longest option available, giving 31 months 0% on shifted balances for a 2.99% fee.
A £3,000 debt transferred onto Barclaycard's* 31-month option, for example, would cost £90 if it was fully repaid within the 0% period. But Nationwide's 26-month offer would cost less than £40 over the same 31-month period, including five months' interest at 17.9% representative APR (15.9% for Nationwide Select customers) – making it the longest low-fee deal.
The next best credit cards for a similar period offer 24 months at 0% for a 1.5% fee, from both Lloyds and TSB.
Standard balance transfer fees are around 2-3% on 0% periods which last longer than two years.
Jo Gornitzki, money expert at MoneySavingExpert.com, says: "If you've got existing debt, you need to think about making it cheaper. Competition is hotting up in the balance transfer market – great news for any of you with credit card debt. Moving your debt is a no-brainer for anyone who wants to cut their borrowings.
"A word of warning though. Typically only people with the best credit rating get the best deal so always check yours before you apply."
How do I get Nationwide's new balance transfer card?
Nationwide's new deal is open to new customers, who need to apply for its balance transfer credit card*. Eligible Nationwide current account customers can also get the same deal via its Select* credit card, which also offers cheap overseas spending and 0.5% cashback.
To get it, you must apply and be accepted before 31 March, and transfer a balance within three months of opening.
I can repay quicker than 26 months. Are there better offers?
Quite simply, no. The lowest-fee existing option is Fluid*, which matches Nationwide's 0.75% fee but for a much shorter 12 months at 0%. So there would be no difference between the two cards.
I need longer than 26 months. Would I be better getting a longer deal?
Not necessarily. The longest deals of 29-30 months or more can easily be beaten by Nationwide.
To put it into perspective, Nationwide costs £38 on a £3,000 transferred balance over 31 months (so five months past the 0% period). Barclaycard, given its fee, costs over double at £90.
I don't know when I'll be able to repay. Are there other options?
If you're financially on-the-ball, you could switch between 0% deals until you can repay. But this will mean more applications, which could affect your credit score if done too frequently.
If you'd be happier with a long-term low rate, some specialist cards offer a 'life-of-balance' rate.
It's not 0%, but MBNA's Rate for Life* is 6.9% representative APR until the debt shifted is paid off in full, and there's no fee to transfer.
For full help and more FAQs, see our Best Balance Transfers guide.
* Using these links helps the site stay free to use, as they're 'affiliated links' which invisibly take you usually via affiliate linkage or commercial money sites, which then pay this site. You shouldn't notice any difference, the links don't impact the product at all and the editorial line (the things we write) is NEVER impacted by the revenue. If it isn't possible to get an affiliate link for the best product, it is still recommended and still included. The following links, Barclaycard, Fluid, Nationwide balance transfer and Nationwide Select, are identical unaffiliated links provided for the sake of transparency. Click on the following link for more details on how this site's financed.