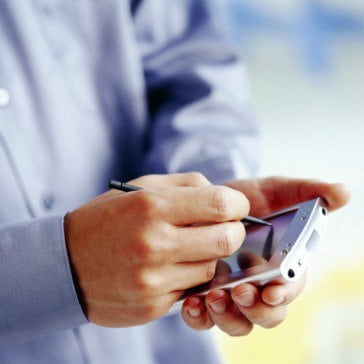 Facebook and Tumblr users who mistakenly signed up to a paid-for subscription service believing they were finding out who had viewed their profile could be due refunds after the regulator fined the firm responsible £45,000.
PhonepayPlus, which regulates premium rate phone services, gave Nobinet Ltd a formal reprimand and told it to refund affected customers (see our Phishing guide for help on protecting yourself online).
It says Nobinet's apps on Facebook and Tumblr used misleading marketing information, which promised to reveal to users the names of people looking at their profiles.
But instead of seeing these names, social media users were redirected to an online game that told users they would be entered into draws to win prizes including iPads if they achieved the highest score in the game.
To enter the game, users were asked to enter their phone numbers. This signed them up to a subscription service charging up to £4.50 per week. But several reported they hadn't realised they had signed up for a subscription.
One parent complained after their 13-year-old son was affected, while another reported their 17-year-old daughter's phone had been charged.
PhonePlay Plus found payment details were buried in the small print, making the apps misleading to those signing up.
Spokesman Patrick Guthrie says: "Consumers were tricked into signing up for this service by misleading digital marketing.
"Most affiliate marketing services follow the rules, but this case should be a warning to consumers to take care following adverts that then require them to enter their phone number online."

Am I entitled to a refund?
The regulator says it will contact people who have complained directly to it about being billed by Nobinet, and they'll be offered a refund.
If you think you've been affected and you didn't complain to PhonepayPlus, it's worth checking your phone statements now for any recurring monthly payments, and then contacting the regulator yourself to lodge a complaint. You can do this on the PhonepayPlus website or by calling 0800 500 212.
PhonepayPlus will then investigate, which could lead to a refund, although it won't tell us an average figure of how much is being refunded.
Nobinet has to fully refund all customers who claim one within 28 days. The only exception is if there is "good cause to believe" claims are not valid.
If you spot something unusual on your phone bill, you should always get in contact with your provider so it can explain the payment. The PhonepayPlus website also has a number checker tool, which will give details of any unexpected charges.
No response from Nobinet
We've tried to contact Nobinet to offer it a right to reply, but the company, which is based in Cyprus, has yet to respond. We will update this news story if it gets back to us.
Protect yourself online
PhonepayPlus has issued some tips on protecting yourself online:
Check the web address. When typing in the address online, take a second to double-check you've typed it correctly, before clicking 'search'. When you arrive at the page, check the web address at the top of the screen (it should usually begin with "www.") is the address you searched for.
Is the page you see what you expect? If the web page you arrive at doesn't contain what you were expecting, it may not be the correct one. For example, if you are looking for Facebook, you should see a page to enter your login details.
Hover the mouse, before clicking. Hover the mouse over any link or picture before clicking on it to see if the web address you expect appears.
Protect your phone number. Your phone is like a bank card – payments can be charged to your bill, so treat your phone number like a bank Pin. Only enter your mobile number online if you want to subscribe to a particular mobile service or wish to be contacted.
Read the small print. Always check the small print for conditions and pricing information before entering your mobile number online, making sure to scroll all the way down the page.
You can also see our Free Antivirus and 30+ Ways to Stop Scams guides for further help.