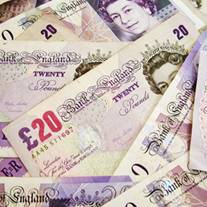 All the major banks have either replaced or shaken up the bonus schemes that played a big role in past mis-selling scandals – but some are still using high-risk schemes, the banking watchdog says.
Incentive schemes, rewards and bonuses were used to encourage staff to sell extra products such as insurance policies (see the How bank staff are encouraged to mis-sell MSE News story).
In September 2012 at the launch of the Financial Conduct Authority's (FCA's) review, MoneySavingExpert.com creator Martin Lewis challenged chief executive Martin Wheatley to clean up the industry.
Since then, Lloyds Banking Group has been fined a record £28 million by the FCA (see the Lloyds fined MSE News story).
Now the FCA says it's found "significant improvements" at many firms.
But it adds further work is still needed to clean up the industry. The FCA says one in 10 firms with sales teams had "higher-risk" incentive schemes and appeared not to be dealing with these risks properly – meaning consumers may have been sold unsuitable products.
It says firms should check for spikes or trends in staff sales patterns, and do more to check for poor behaviour in face-to-face sales conversations.
The FCA says firms should avoid closely linking staff career prospects with how many products they sell. Most banks have commited to making further changes.
'Still work to be done'
Martin Lewis says: "The problem isn't that people don't trust big financial institutions – it's that they're right not to.
"For too long, banks dressed up salespeople as advisors, and while that chapter isn't yet closed, the FCA does appear to have delivered its promised firm stance on financial incentives.
"This, coupled with the ever-growing list of provisions they need to make for mis-selling compensation, has led to cultural change, at least at the top of big firms. This should, in the long run, benefit consumers.

"However, there is still work to be done, such as removing commission-based sales-only deals with the 'carrot' incentive. The 'stick' of putting staff who don't hit targets into performance management needs to be tackled too.
"And even after that, there's the legacy issue that target-based performance is so ingrained into many staff, and managers at lower levels, they follow the old sales rhythms, even without incentive. Yet overall, it does seem we're on the right path."
'Good progress'
FCA chief executive Martin Wheatley says: "18 months ago we gave the industry a wake-up call and it recognised that a poor incentive culture had helped push bad sales practice, which led to mis-selling.
"We've seen some good progress, but it is going to take time to see whether the changes firms have made to incentive schemes and their controls stick, and whether good beginnings are part of genuine cultural change.
"But consumers can be assured that this remains an area that we will be watching closely to ensure poor practice doesn't return."