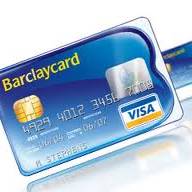 700,000 Barclaycard customers with a cashback credit card will be moved to a new deal in May – but it may leave some, particularly those who used to have Egg cards – worse off.
From 2 May, all of Barclaycard's 700,000 customers with one of the bank's five cashback credit cards will be sent new cards to replace their existing ones (see our Balance Transfers guide for the best buys).
Anyone with one of the following cashback cards will be moved to the new deal, however whether you're a winner or a loser isn't as simple as what credit card you have, as customers with the same card may receive different cashback rates.
Barclaycard Choice card
Barclaycard Visa cashback card
Barclaycard MasterCard cashback card
Barclaycard World MasterCard (former Egg card)
Barclaycard High-5 cashback card
Barclaycard says new customers will also be able to get the new cashback card, but this isn't likely to happen until autumn or winter.
Here's what's happening for existing customers.
What's Barclaycard offering?
Barclaycard's new cashback deal actually comes on two credit cards. One is an American Express card offering 1% cashback spending. The other is a Visa card with 0.5% cashback.
Both cards count as one account. You'll get one credit card statement and you'll only have to pay one bill, which will have both cards' transactions on.
You can begin earning cashback from the first £1 you spend, and there's no cap at which you stop earning. There's also no annual fee and you can ask for the cashback to be credited whenever you like – it'll no longer be given annually.
Barclaycard says it's responding to customer demand for its cashback cards to be simpler.
Is the new Barclaycard deal any good?
The losers:
The big drawback with Barclaycard's new deal is that American Express credit cards are less widely accepted than their Visa counterparts. Where a retailer doesn't accept Amex, customers will have to use their Visa and earn the lower 0.5% cashback.
Former Egg card customers, whose accounts Barclaycard took over in 2011, will be among those potentially worse off. They currently earn 1% cashback on all spending up to £20,000 on their Mastercard – a more widely accepted card than Amex.
Customers with the High-5 card may also lose out, as despite currently paying 0.5%, the top five highest transactions made using the card earn 2% cashback.
Some cards also offered certain insurance and protection products, including extended warranties and missed event cover. This cover will no longer be offered when customers move to the new deal, although purchases made on your current card may still be covered depending on what type of policy you have.
Extended warranties and purchase cover for example, will be honoured even after your current card has expired. Missed event and travel accident insurance on the other hand, will only remain valid until the end of 2014.
The winners:
Barclaycard however says "all customers will be better off" due to a number of factors, including the axing of tiered cashback on certain existing deals, scrapping annual fees on some cards, removing caps on how much cashback you can earn and the fact there'll no longer be a minimum spend before you can start earning.
About 600,000 of Barclaycard's 700,000 cashback customers will also probably be able to earn cashback at a quicker rate. For the majority of these customers, cashback currently starts at 0.25% on the first £200 spent, gradually moving up in tiers to 1% cashback on spending above £1,500 – capped at £20,000 worth of spending.
Barclaycard doesn't have any cashback credit cards currently on sale to new customers, so the new deal can't be compared to anything on the market.
Your credit limit and interest rate won't change
Your credit limit, interest rate and any promotional offer you have on your current cashback card will remain the same, as will your PIN. But you'll have to start using your new cards instead of your old card.
What if I don't want the new cashback cards?
A Barclaycard spokesman says: "The majority of customers will see their reward levels improve due to the combination of no fees, no tiers, no earnings limits and the ability to choose when they receive their cashback, so we expect them to want to keep the new card.
"However, if they'd prefer not to then we can look at moving them to another Barclaycard after six months."
If you're unhappy about the change you could also close your account.