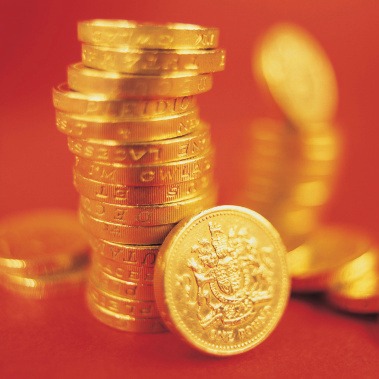 Savers can get up to 2.75% tax-free interest on cash put into an ISA. But with the deadline looming you need to use your ISA allowance now or you'll lose it.
The tax year ends this Saturday 5 April, so there are only days left for any UK over-16 to use their £5,760 tax-free cash ISA 2013/14 savings allowance (or up to £11,520 for stocks and shares ISAs) (see our Top Cash Isas guide for our best buys).
But don't let ISAs scare you. They're just a savings accounts you don't pay tax on.
Like normal savings accounts, there are easy-access ISAs, which let you withdraw cash at no notice or fixed ISAs, where you lock away for higher rates. Here's everything you need to know.
1. Why your money's nicer in an ISA.
The gain's simple. Earn £100 interest in a savings account and, after basic tax, you only receive £80, after higher rate it's £60. In a cash ISA, you keep the whole £100. So, as long as rates are similar, ISAs win and top ISAs tend to beat top savings anyway.
2. Why do it NOW?
Once money's in a cash ISA, it stays tax-free year after year. So, if you've savings, filling up your ISA annually protects evermore. Some who've used every year's allowance have over £80,000 tax-free savings.

If you've not opened a cash ISA since last April, you've until just before midnight chimes on Saturday night, but for less risk don't delay, do it now. Even if you're not close to filling this year's never mind next, use this year's allowance while you can, in case you get an unexpected windfall next year.
3. Top 1.6% cash ISAs if you want to be able to access your cash.
As cash ISAs are just a savings account you don't pay tax on, like normal savings, there are easy-access cash ISAs where you can put cash in today and withdraw it when you want.
Santander's 1.6% AER variable Direct ISA (minimum £500) lets you put new money in and transfer old ISAs to up the rate.
Nationwide (minimum £1, no transfers allowed) is also 1.6% AER variable. New customers will need to apply in branch.
Halifax (minimum £1, allows transfers) is 1.55% AER variable. Of this, 1.3% is a bonus lasting a year, so you will need to ditch and transfer then. But the big plus is meanwhile it's effectively a strong rate guarantee.
Assuming your bank does 'faster payments' for bank-to-bank transfers (all the main ones do), apply and pay in online with Santander till 11.59pm on Friday 4 April and until 11:59pm Saturday 5 April for the others. Or go in branch if they're open.
4. Most should grab up to 2.75% cash ISAs.
Unless you know you'll need the cash soon, there are far better deals than easy-access. Manipulate them and they still let you access the cash when you want anyway.

Like all fixed rates, the Coventry BS three year 2.75% AER cash ISA (min £5,760, no transfers) is designed for locking cash away. But it allows you to close the account and withdraw early for a low penalty – just 120 days' interest.
A number crunch shows if you withdraw after a year, you'd effectively have got 1.85%, beating the best easy-access deals. After two years it's 2.3%, beating the best two year fix (except for customers).
If you want to transfer or have less to save, see our other Top Manipulatable Fixed Cash ISAs for a full breakdown.
5. Are ISAs worth it if bank accounts pay 5% interest?
While cash ISAs easily beat top normal savings, some bank accounts offer up to 5% savings as loss-leaders. But you still need to balance the long-term gain of building up ISAs versus the short-term gain of bank accounts.
For a full analysis of pros and cons, see Martin's Santander 123 v Cash ISAs blog.
6. Consolidate old and new ISAs to boost rates.
Many old ISAs now pay appallingly low rates so check yours now. However, you've a right to transfer to boost them. Combining new and old ISAs together makes the process of transferring them again in future much easier.

Our ISA Transfers guide has full options. Don't withdraw the cash though, as it'd no longer be in an ISA. Tell the new provider to transfer it for you.
7. You get a new £5,940 cash ISA allowance Sunday 6 April at 12.01am.
The brand new ISA year starts 6 April, which means everyone gets a brand new, bigger cash ISA allowance of £5,940 (up to £11,880 stocks and shares) to use then.
The earlier it's open, the earlier your savings are tax-free and there's nothing stopping you opening this year's ISA today, and next year's on 6 April, protecting nearly £12,000 from the taxman in a week.
8. New NISA £15,000 cash ISA allowance.
From 1 July ISAs turn into new ISAs (NISAs) with a £15,000 allowance, which can be all in cash if you choose. There's no need to wait though – you can open a new 2014/15 ISA on 6 April, then top it up to £15,000 from July. See our full NISA FAQs for more information.
9. Beware ISA direct debits.
If you've an ISA direct debit, unless you want to keep using the same ISA next year, stop it now. Even if it just makes one payment after 6 April, technically you've opened a new year cash ISA meaning you can't choose a different one without transferring.
10. Struggling to get it in? Just put it anywhere.
If you miss the best buys or want to be safe about getting the money in, just open your own bank's easy-access ISA, even if the rate's rubbish. Once open, you've a right to do an ISA transfer to up the rate. For help, see our full bank-by-bank cash ISA deadlines list.
While this news story focuses on cash ISAs as that's MoneySavingExpert.com's specialty, it's also the stocks and shares ISA deadline and the Junior ISA deadline. Click the links for more information on both of these.