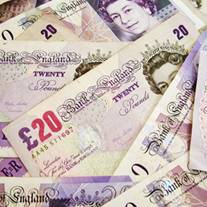 If you opened a Santander Direct ISA Saver last year, check your rate now. If you haven't upgraded, it could now be paying as little as 0.5%.
MoneySavingExpert.com has looked again at the top cash ISAs from late March 2013. While many didn't include a bonus, nearly all of have now cut their rates, with Santander customers the worst off.
Santander's Direct ISA was one of MoneySavingExpert.com's best buy cash ISAs last March, paying 2.5%. But a year on, the rate on the account has just dropped, or will soon drop for many savers, to a measly 0.5%, unless you've got more than £10,000 saved.
If you have one, you should receive a letter from Santander warning you 60 days before the rate drops.
However, it's easy to move your account to one of Santander's other top-paying ISA options, including a 1.6% easy-access ISA or a two-year fixed ISA paying 2.3% for 123 current account or credit card customers.
Just ask to upgrade online or in-branch, or transfer to another provider without penalty. See our Top Cash ISA Transfers guide for the best buys, and our Top Cash ISAs guide for our top picks for new money.
Have other best buy cash ISA rates fallen?
See the table below for a round-up of what the best buys from last March are currently paying, assuming the account was opened more than a year ago.
Santander, Cheshire BS and NS&I customers can all earn more by transferring their cash to the current top paying easy-access ISA which allows transfers of old ISA money – Santander's new Direct ISA Saver (issue 6) paying 1.6% AER, or BM Savings' 1.65% AER ISA if you've got at least £20,000.
Last year's top cash ISAs
Product
Launch rate
Incl bonus of...
Bonus ends
Other scheduled rate drops
Rate now if opened a year ago
Santander Direct ISA Saver (issue 1)
2.5%
N/A
N/A
None
0.5% (i)
Cheshire BS ISA Saver (issue 2)
2.3%
1.8%
31 Oct
None
1.5%
Tesco Bank
2.3%
0.3%
A year after opening
Dropped to 1.75% on 6 Apr
1.75%
NS&I
2.25%
N/A
N/A
Dropped to 1.75% Sept 2013, to 1.5% Feb 2014
1.5%
(i) No fixed bonus but customers automatically moved to Santander ISA Saver after a year. Pays 0.5% for those with less than £10,000 saved.
But it's not all bad news for savers. Tesco Bank customers, for example, are better off sticking with their ISA despite the falling rate, as its 1.75% deal beats Santander's 1.6%.
Bonus rate accounts were few and far between last March, and most bonus of them only lastest for a year. This year, only one of our top picks includes a fixed bonus, meaning savers have to keep a closer eye on their accounts and prepare to transfer funds to a higher-paying account when necessary.
If I can get 5% in a current account, are ISAs worth it?
Yes, as with ISAs it's all about the long-term gain.
Cash in an ISA stays tax-free. Interest on other accounts will be taxed at your usual tax rate – 20% basic rate, 40% higher rate or 45% for top payers (those earning over £150,000).
So if an ISA provider drops the rate, you have the right to transfer it to a different ISA account and keep the tax-free benefits. With current accounts, the rates are good but only in the short-term.
However there is a way to get the best of both worlds – higher rates now, and a tax-free lump sum in the future.
Instead of putting your cash in an ISA now, put it in a top-paying current account. Options include Santander* paying 3% AER on £3,000-£20,000, Nationwide* giving 5% on up to £2,500 or Lloyds offering 4% for £4,000 - £5,000.
Then, at the end of March 2015, a week before the end of the tax year, withdraw the cash and put it in a cash ISA. You'll have earned the higher interest rate for the year and stashed it in an ISA in time to make use of your tax-free allowance.
For a full analysis of the pros and cons, read Martin's Get 5% on your ISA money blog.
* Using these links helps the site stay free to use, as they're 'affiliated links' which invisibly take you usually via affiliate linkage or commercial money sites, which then pay this site. You shouldn't notice any difference, the links don't impact the product at all and the editorial line (the things we write) is NEVER impacted by the revenue. If it isn't possible to get an affiliate link for the best product, it is still recommended and still included. The following links, Nationwide and Santander are identical unaffiliated links provided for the sake of transparency. Click on the following link for more details on how this site's financed.