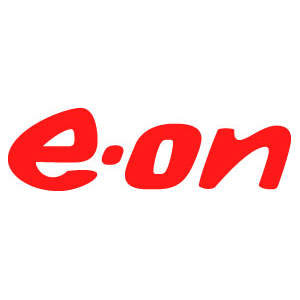 If you're an E.on customer, you could be due a share of a £20 million payout after the energy giant was found guilty of mis-selling on a massive scale by regulator Ofgem.
The firm failed to train and monitor staff properly. This meant when sales staff phoned or doorstepped customers, between June 2010 and December 2013 they were giving the wrong estimates of possible savings (To get an accurate estimate of how much you can save by switching supplier, see our Cheap Energy Club.)
On top of the payouts to customers, E.on has been fined a nominal £1 by Ofgem.
Normally, an energy company would be fined a much larger sum, and that money would simply go to the Treasury. But Ofgem wants customers to share the money instead.
How E.on is paying out the money
Here is how payouts will be made:
About 333,000 vulnerable customers on its Warm Home Discount energy package will get £35 automatically, as long as they were customers on 30 April 2014. This group won't necessarily have been mis-sold to, but Ofgem wanted cash to go to customers rather than being paid as a fine. This adds up to a £12 million payout.
E.on has identified 465,000 people it thinks may have been mis-sold a tariff. It's writing to them asking them to get in touch, but it stresses others may also be due money back.
In total, E.on expects to pay £8 million to those it actually mis-sold to. There isn't a figure for a typical payout but it would be the difference between the amount you've paid for your mis-sold tariff and how much you would have paid for a decent tariff.
If you think E.on mis-sold you an energy tariff, call it on 0800 056 8497 to claim redress.
If you've since switched away from E.on, you could also be eligible for money – the company's helpline will be able to assist you too.
There's no cap on the redress E.on could pay – so the £20 million total could grow further.
If you think you're out of pocket - claim
Sally Francis, energy expert at MoneySavingExpert.com, says: "It's appalling that E.on misled people in this way. The regulator has rightly doled out a hefty penalty. If you believe you're out of pocket due to its sharp sales practices, I'd urge you to get in touch to claim a refund.
"Don't fall for any suppliers' sales tricks. The best way to check if a deal is worth it for you is to do a full market comparison, which looks at all providers and factors in your usage and postcode."
If you think you were mis-sold a tariff, giving E.on a call can pay off.
MSE Forum user Refreshed posted on Friday morning to say: "Just gave E.on a call as advised.
"After going through all the details, E.on said they are sending me a cheque and a letter of apology. Thank you MSE."
What does E.on say?
E.on says it no longer sells energy tariffs door-to-door, after closing its doorstep sales operation in September 2012.
Tony Cocker, chief executive of E.on UK, adds: "We are really sorry and want to make it absolutely clear that we're putting this right.
"It is completely unacceptable that we may have been unclear with customers about their tariff choices and as a result those customers may not have made the best choices for them.
"There was no organised attempt to mislead, and Ofgem has acknowledged this, but that does not excuse the fact we did not have in place enough rules, checks and oversight.
"We are completely overhauling our sales operations and have already ended face-to-face sales, outbound residential telephone cold calling, and have revised and improved controls in our telesales operations."
What does Ofgem say?
Sarah Harrison, Ofgem's senior partner in charge of enforcement, says: "Since 2010 Ofgem has imposed nearly £100m in fines and redress on energy companies for various rule breaches, including £39m for mis-selling, and introduced radical new reforms to make the market simpler, clearer and fairer for consumers.
"The time is right to draw a line under past supplier bad behaviour and truly rebuild trust so consumers are put at the heart of the energy market. E.on has today taken a good step by accepting responsibility for its actions and putting proper redress in place."
Additional reporting by Marcel Le Gouais.