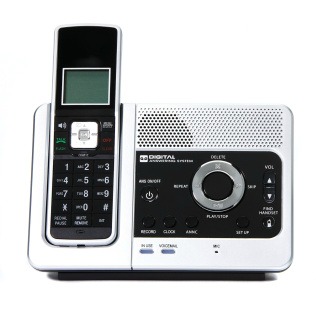 TalkTalk TV, home phone and broadband customers can get a 15% discount on their monthly bill as long as they pay it off by credit or debit card within 24 hours of receiving it.
The service provider says its Speedy Payment Discount initiative, which was launched in December 2013, has been introduced to reward loyal customers and to encourage them to use online billing (see our Cheap Broadband and Digital TV guides for the best deals).
Who can get it?
All TalkTalk TV, home phone and broadband customers who pay for their bill monthly, regardless of the payment method, and who have an online account, can get the discount.
But you won't automatically be offered the discount.
How do I get the discount?
The easiest way to get the discount is to opt in for TalkTalk's e-Billing service, where you receive your bills via email, rather than by post. This is free to do. Once you've done this, you just need to follow these steps:
1. Once you've received your monthly online bill via email, you've got 24 hours to pay it in order to get the discount. These bills are sent on the same date each month, seven days ahead of when direct debits are taken. So if you're a direct debit customer, there's enough time for the early payment to be processed, meaning you won't be double-charged.
2. To pay the bill, either follow the link in the email, which will take you to a dedicated web page confirming if you've still got time to pay. Or you need to log in to your account, click 'bills & payments', 'make a card payment' and then select 'apply 15% speedy payment discount'.
This option won't be available if you've missed the 24-hour window. Both methods will confirm whether or not you're eligible for the 15% off before you pay.
If you pay by monthly direct debit, TalkTalk says that once you've made your early repayment, your normal monthly direct debit won't be taken that month. But it adds you shouldn't cancel your direct debt.
I receive paper bills. Can I get the discount?
You can, but it's fiddly, and you'll need an online account.
By the time you'll have received your bill in the post, the 24-hour window will have closed. So check the date on your last paper bill.
As bills are generated on the same day each month, log into your online account after 10am on that date. Then follow the steps above to get the discount. If the discount's not available, check again the following day.
Does the discount apply to line rental costs too?
The 15% off discount applies to your entire bill, including your line rental charge if you pay monthly.
If however you opted for Value Line Rental, where you paid for the year upfront, the 15% off discount won't be taken off this. But you'll still save more paying for line rental upfront then paying monthly and getting the 15% discount. Value Line Rental costs £141 for a year, compared to £163 if you pay monthly and apply the 15% discount.
Are there any catches?
You have to pay the bill in full to get the discount – partial payments won't qualify. TalkTalk mobile phone customers are unable to use the scheme.