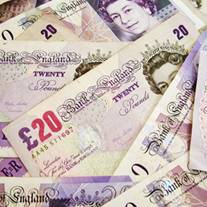 MoneySavingExpert.com and Which? have teamed up to help consumers understand their payment protection insurance (PPI) redress offers from banks.
Five major banks and a credit card company have agreed to send a leaflet from the two groups to customers who have received an offer of redress about mis-sold PPI. (See Reclaim PPI for Free for how to do it yourself.)
The independent leaflet sets out details on how people can check whether the PPI offer they've received is fair, and what their rights are if they don't think it is.
Over the next three months, almost 170,000 people will receive the leaflet. (You can see a copy here.)
It aims to help them understand the PPI reclaims process, so they can challenge any unfair redress offers themselves without having to go to a claims management company, which can take up to 30% of their money.
Think your bank's offer is wrong? Keep going
MoneySavingExpert.com founder Martin Lewis says: "People simply have had no way of knowing if the PPI compensation offer they've received is fair. And even if they feel short-changed, they haven't got the facts on what to do next.
"This is why so many simply give up altogether or give about 30 per cent of their reclaim to a claims company to take on their case, when they could easily do it for free themselves.
"We'd hope anyone that feels the bank is wrong keeps going and takes their case to the free independent Ombudsman."
Which? executive editor Richard Lloyd says: "It's important that consumers know that they should avoid using unscrupulous claims firms that charge hefty fees for simple complaints that they could easily do themselves for free."
What is PPI?

Banks sold PPI to customers to protect against loan repayments if they fell ill, had an accident, or were made redundant.
But in most cases, the reality was that the policies were not needed in the first place or did not pay out.
As of February 2014, a total of £14.3 billion has been paid to customers who were mis-sold PPI, according to the Financial Conduct Authority (FCA).
Which firms are offering the leaflet?
Lloyds, Barclays, HSBC, Capital One, NatWest and the Co-operative Bank have agreed to send the letters, with co-operation from the British Bankers' Association.
BBA chief executive Anthony Browne says: "The banks want to make sure that those who are still owed compensation get the right amount as swiftly as possible.
"Consumers need to be armed with the facts and the banks remain committed to helping anyone who was mis-sold PPI in the past."