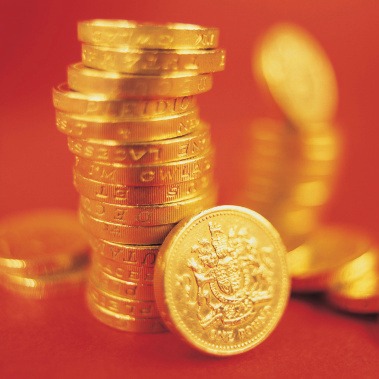 ISAs transform into NISAs (New ISAs) today, meaning everyone can now put £15,000 into cash or shares savings without paying tax on it.
The changes, the biggest made to savings since ISAs launched in 1999, were announced by Chancellor George Osborne during this year's Budget (see our Full ISA Guide for more info on how these work).
What's a cash NISA?
It's much like a cash ISA, except it's got a new name, you can save more in it and there have been a few technical changes.

But the most important thing to know is that a cash NISA is just a savings account where you don't pay tax on the interest. Better still, once the money is in it, it stays tax-free year after year.
The gain's simple. Earn £100 interest in a savings account and, after basic tax, you only receive £80, after higher rate it's £60. In a cash NISA, you keep the whole £100.

And as a NISA is just a savings account you don't pay tax on, then just like normal savings accounts, there are ones where you can take your cash out straight away, ones where you lock it in to earn more, and others.

So as long as rates are similar, NISAs beat normal savings after tax, and as the top NISA rates tend to beat top savings anyway – they're usually a winner, although some top paying current accounts (where you need to switch bank accounts) do pay such high rates that in the short term, they beat ISA returns (see our Top Savings guide for the best buys).
How much can I put into a NISA?
The new tax year started on 6 April. From this date every UK over-16 got a brand new, bigger cash ISA allowance of £5,940 (up to £11,880 stocks and shares for over-18s).
But from today, ISAs turn into new ISAs (NISAs), meaning you could choose to pay in:
£15,000 to a cash NISA.
£15,000 to a stocks and shares NISA.
A mix of the two up to £15,000 in total.
16-18-year-olds can't open an adult stocks and shares NISA, so their £15,000 must all be deposited into an adult Cash NISA.
What if I've already opened an ISA this year?
You can only open one cash NISA and one stocks and shares NISA to put new money into each tax year. But you can open other NISAs to transfer old ISAs into.
If you've opened an ISA for new money since 6 April this year, from today it just means you'll be able to top up this allowance, up to £15,000.
Many fixed ISAs are giving customers a short window to top up their allowance from today – so check your existing ISA's terms and conditions to see if you can make additional deposits now. If you can, do it quickly.
What are the best easy-access cash ISAs?
If you know you need to take your cash out soon, then you need easy-access.
The following two accounts available to everyone currently pay 1.5% AER variable and allow you to withdraw cash whenever you want: Virgin Money (minimum £1) also allows you to transfer existing ISAs in at this rate too, as does Nationwide (min £1,000).
Nationwide also pays 1.75% with no transfers in allowed to some of its existing current account customers. The Nationwide account can be opened online or in a branch, while the Virgin Money account can be opened online if you want to manage it online-only, or by post/in-branch if you prefer.
It's worth noting a few credit unions offer higher rate ISAs to limited groups of people. Voyager Alliance Credit Union, open to transport workers, has an ISA at 2%. Use Abcul to see if there's a credit union that works for you.
See our NISA Best Buys guide for more info.
Most should grab cash ISAs at up to 2.75%
Unless you know you'll need the cash soon, there are far better deals than easy-access ISAs. Plus, manipulate fixed deals, and they still let you access the cash when you want.

Like all fixed rates, the Coventry BS four-year fix at 2.75% (min £1, no transfers in allowed) is designed for locking cash away. But it allows you to close the account and withdraw early for a relatively low penalty, just 120 days' interest. It will also allow top-ups until the end of July, or until it closes the account to new customers – whichever comes sooner.

A number crunch shows if you withdraw after a year, you'd effectively have got 1.85%, beating the best easy-access deals. After two years it's 2.3%, beating the best two-year fix. You can apply for the account online, in-branch or over the phone.
What's the best buy for those who want to put money in each month?
Nationwide's Regular Saver ISA pays a variable 2.33% AER. You need to deposit a minimum of £1, you can then deposit up to £1,250 each month (though you don't have to put cash in each month).
The big draw with this product is you can withdraw cash whenever you want, so if you don't have more than £1,250 to put in it, you could open it anyway, put your cash there at a high rate with easy access, then not add to it. You can open it online if you're an existing Nationwide customer, otherwise you'll need to go into a branch.
What about Junior ISAs?
Under-18s born on or after 3 January 2011, or before September 2002, qualify for a Junior ISA (JISA), which means you can save or invest up to £3,840 in the 2014/2015 tax year, though this rises to £4,000 from today.
As was previously the case anyway, this allowance can be used to save or invest and you can put as little or as much of the £4,000 allowance as you wish in each.
16 and 17-year-olds can also save up to £19,000 tax-free this year under today's ISA revamp. See the Teens can save up to £19,000 tax-free thanks to ISA loophole MSE News story for how to do this.
What about Child Trust Funds (CTFs)?
All children born between 1 September 2002 and 2 January 2011 got between £50 and £500 free from the Government to save in a Child Trust Fund (CTF). Up to £3,840 can still be added tax-free, each tax year, although this sum has today risen to £4,000.
Once put into a CTF, money is locked away until the holder's 18th birthday, when they'll get a lump sum that can be spent how they wish.
In the past, CTF rates have typically been lower than for JISAs. From April 2015, parents who took out a CTF for their child will be able to move this cash into a JISA (see the CTFs can be moved into Junior Isas MSE News story).