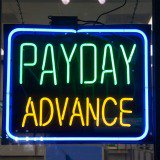 Payday lenders will have to provide details of their loans to comparison websites in order to operate, under new proposals set out by the Competition and Markets Authority (CMA) today.
The watchdog says putting payday loans on comparison sites will increase price competition between lenders and will help borrowers make quick and accurate comparisons between loans.
The CMA estimates that a typical payday loan customer could be up to £60 a year better off if measures were put in place to make it easier for them to shop around. See MSE's Payday Loans guide for alternatives.
MoneySavingExpert.com is looking into exactly when the major comparison sites will start to feature payday loan comparisons. Here's the information we have so far (we will keep updating this):
GoCompare says it doesn't have any immediate plans to compare payday loans, but adds that it "may do so in future" if providing such a service is in the "best interest" of its customers.
MoneySupermarket says it has no plans at present to compare payday loans.
Money.co.uk already compares payday loans.
uSwitch says it can't comment on whether it will begin to compare payday loans.
Payday loans, which can charge 5,000% APR, are now an industry worth billions. There have been many reports of people taking out a payday loan for just a couple of hundred pounds, then ending up owing thousands if they hit any repayment problems.
Independent complaints arbitrator, the Financial Ombudsman Service, says between 1 January to 30 September it took on 613 new payday loan complaints, compared with 506 in the same period last year – a 20% increase. It found in the consumer's favour in around two-thirds of cases during the past year.
Further proposals
The CMA is also proposing a number of other measures to help clean up the market, which include:
Greater transparency on late fees and charges. This applies to lenders as well as to comparison sites that feature payday loans.


Measures for people to compare payday loans without damaging their credit record.


Development of real-time data sharing systems, which will help new entrants better assess credit risks.


Lenders to provide customers with a summary of charges paid on the most recent loan and over the past 12 months so they get a clearer understanding of how much they've spent with a particular lender.


Lead generators – websites which sell potential borrowers' details to lenders – should clearly explain their role and how they operate to customers as many believe they're actual lenders rather than middle men and are unaware their details are sold on. Often people wrongly think these are companies that help to match them with the best loan available.
The CMA will now consult on these proposals before publishing a final report at the beginning of next year.
'Welcome move to make fees more transparent'
On the CMA's proposals to make fees more transparent and to develop real-time data sharing, MoneySavingExpert.com creator Martin Lewis says: "Anything that scares people into realising quite how damaging these loans can be is a good move. So I welcome the move to make late fees more transparent.
"We've also been calling for better data sharing for a long time. The problem is even if rollovers are banned, which is when payday lenders extend customers' loans, what many people who are desperate and in trouble do is just go to another payday lender to borrow money to pay off the initial loan.
"So one way to protect people from being able to take out multiple loans with different lenders is for data to be shared, so this is an important move."
'Fewer lenders offering cheaper loans is better than more lenders'
On the plans for payday loans to appear on price comparison sites Martin says: "The CMA has misunderstood the payday loan market when it comes to its proposals for these loans to appear on comparison sites. If people were bothered about price they wouldn't get these loans in the first place. This is far more about technology and ease of access.
"The bigger worry for me here is that we seem to be trying to encourage payday loan competition. This is a manufactured industry; they have created a demand where it didn't exist before. I would like to see fewer payday lenders, not more, especially as the regulator's cost cap will come into force next year.
"My concern is that the FCA has set a target for a 100% cost cap, which means borrowers will never have to pay back more in fees and interest than the amount borrowed. But I believe it should be closer to a 50% cost cap.
"The regulator's reason for not wanting the cap to be lower is because it would make it uncompetitive for some payday lenders and that this would be bad for competition. But that's irrelevant. What we want if we're going to have payday loans is for them to be as cheap as possible. So fewer lenders offering cheaper loans is better than more lenders.
"What we need is to encourage alternative types of sustainable borrowing, such as credit union borrowing and social fund borrowing, that aren't out there to reap every penny off victims.
"I don't think the CMA is doing anything negative, but this isn't a competition issue - it's a regulation issue and the idea that price comparison sites will solve the problem is just not right for this market place. It will help a few at the periphery, but as we've seen with doorstep lending comparisons, it's just not the market for it.
"So while I don't object to it being done, I don't believe it will have a huge impact."
'Sensible, proportionate proposals'
Russell Hamblin-Boone, chief executive of the Consumer Finance Association, which represents short-term lenders including The Money Shop, SpeedyCash and Quick Quid says: "These are sensible, proportionate proposals which recognise that the many people using short-term loans need the right information to make the right decisions.
"The CMA is right to draw attention to lead generators who masquerade as lenders and we agree that the FCA should investigate how these middlemen operate."
Payday loan clampdown
This is the latest move to clamp down on the payday loan industry and follows the Financial Conduct Authority's (FCA) plans in July to restrict the number of times a loan can be rolled over to twice and to limit the number of times a firm can take money from borrowers' accounts to two times also.
From January 2015 the FCA will also introduce a cost cap of 0.8% per day of the amount borrowed for new loans and loans rolled over, fixed default fees will be capped at £15 per day and a total cost cap of 100% so borrowers never have to pay back more in fees and interest than the actual amount they took out.
The CMA says its proposals are a further step to ensure payday lenders don't just charge customers the price cap amounts as set out by the FCA.
Alternatives to payday loans

Before taking out a payday loan, consider other options first, including:
Use any existing credit card instead – provided you can clear it all in full the next month, it's interest-free (except for the Lloyds Advance card, although at present it is 0% for the first six months).
Check if you're eligible for interest-free loans and grants from your local council or job centre. (See our Debt Help guide for more information.)
Get a 0% credit card – even with a poor credit score. (See our 0% Balance Transfer and Spend guide.)
Check out your local credit union – these are independently-run local co-operative organisations which aim to assist people who may not have access to financial products and services elsewhere. (See our Credit Unions guide.)
Ask if you can you borrow from a family or a close friend.
Extend your overdraft, if you can. But stay within the arranged limit, otherwise it'll cost you big.