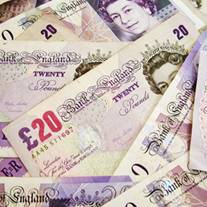 The RBS Group is putting aside a further £100 million to cover compensation payouts for customers mis-sold payment protection insurance (PPI), it was announced today.
The banking group, which includes Royal Bank of Scotland, NatWest and Ulster Bank, says the additional £100 million set aside for PPI reflects "higher than expected reactive complaint volumes". It takes the lender's total provision for PPI to £3.3 billion.
The Group is also setting aside £400 million to settle foreign exchange rate rigging allegations (see our PPI guide on how to reclaim for free).
Barclays yesterday announced that it would put aside an extra £170 million to cover PPI mis-selling claims, taking its total provision to £5.02 billion, while Lloyds Banking Group announced earlier this week that it has put aside a further £900 million, taking its total PPI pot to more than £11 billion.
According to the latest statistics from the Financial Conduct Authority, £16.3 billion has been paid out since January 2011 by the firms that make up the vast majority of PPI complaints.
A total of £383.2 million was paid out during July to customers who complained about the way they were sold PPI.
Profits up
RBS also announced today that profits for the third quarter were £1.27 billion, compared with a loss of £634 million in the same period last year.
It is the first time the bank has reported a profit for three consecutive quarters since the financial crisis, when the bank nearly collapsed.
However it adds: "Ongoing conduct and regulatory investigations and litigation continue to present challenges and are expected to be a material drag on both earnings and capital generation over the coming quarters."
Additional reporting by the Press Association.