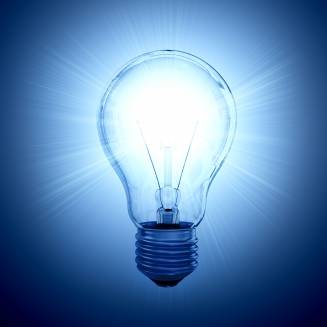 British Gas has been ordered to pay £11.1 million to charity after an Ofgem investigation found it failed to deliver energy efficiency measures to low-income households by a given deadline.
Under the Government's Community Energy Saving Programme (CESP), energy suppliers had to deliver energy saving measures to households in low-income areas by the end of December 2012 in order to keep homes warm and lower users' bills (join our free Cheap Energy Club to check if you can switch and save).
But energy regulator Ofgem has today announced its secured £10.6 million from British Gas as it failed to meet its targets on time, delivering only 62.4% of its obligations, which meant 6,750 households experienced delays in receiving the energy saving measures.
Separately British Gas also failed to meet targets set out under the Carbon Emissions Reduction Target (CERT) which required certain gas and electricity suppliers to reduce carbon emissions in households by installing insulation or switching a household's heating fuel from oil to gas, for example.
It achieved 99% of its obligation in time for the 31 December 2012 deadline, which meant some homeowners had to wait an additional seven weeks to benefit from energy efficient measures.
As a result of this, Ofgem secured an additional £500,000, bringing the total amount due to be paid by British Gas to £11.1 million.
The big six provider's senior management were also found to not take appropriate action to ensure the firm delivered energy efficiency measures on time. In particular, under CESP, British Gas did not increase its budget in order to help meet the targets in 2012.
British Gas and Ofgem are currently discussing the best way to use the money to benefit vulnerable customers, with the British Gas Energy Trust (BGET), one option being considered. Ofgem confirms that the money will go to charitable causes.
Failure to deliver 'is unacceptable'
Sarah Harrison, Ofgem's senior partner with responsibility for enforcement says: "British Gas' failure to deliver two environmental obligations on time is unacceptable. Thousands of households had to wait for energy efficiency measures, like insulation, to be installed during the winter.
"The payment reflects British Gas' failure to meet its obligations on time but also recognises its commitment to put things right."
The payments imposed on British Gas follow an Ofgem investigation launched in May 2013 into six energy companies – InterGen, SSE, Scottish Power, GDF Suez/IPM Power and Drax Power - which failed to deliver their energy efficency obligations on time.
Just last week, Ofgem fined two of the firms a total of £39 million over carbon emissions failures – North-Yorkshire based Drax Power and InterGen. See the Ofgem dishes out £39m in fines over carbon emission failures MSE News story.
Ofgem issued a press release and open letter on the 21 September 2012 that warned energy companies that they risked enforcement action if they failed to meet their CESP and CERT targets. It encouraged energy companies to continue to install energy efficient measures after 31 December 2012.
'We're sorry we missed the deadline'
Claire Miles, Managing Director of British Gas New Energy, says: "We're hugely committed to the success of our energy efficiency programmes and are sorry that we missed the December 2012 deadline. However, we're pleased that in the end we managed to help more vulnerable people under this scheme than was required. The donation we're making will further help those struggling to keep their homes warm.
"We take our responsibilities to our customers very seriously and do all we can to help them keep their bills as low as possible. Providing free insulation is a big part of that, as well as giving our customers ways to manage and understand their energy use through smart meters and other new technologies."