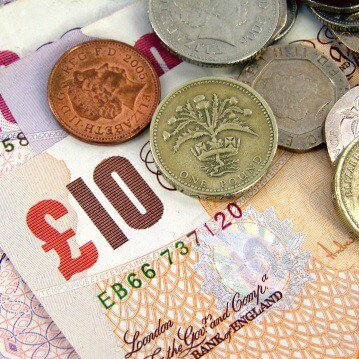 Some customers of the bank have received a post-Christmas surprise worth thousands of pounds after it started paying out compensation over a mistake it made in the information included in annual statements.
Loan customers are now receiving letters letting them know that as the bank didn't tell them they could make overpayments to settle their loan at any time – something it's required to do under the Consumer Credit Act – it is now refunding interest payments. (See our Cheap Personal Loans guide to find the best deal for you.)
One MoneySaver, Scotty_Ash, posted in our forums "my wife received the letter for just under £2,000. What a nice Christmas bonus."
Joe, 65, from Cheshire, who took out a loan to buy a static caravan says: "The bank gave me back all the interest I had paid up to June 2014. At first I thought it would be credited to my loan account but when I called First Direct, it said that every penny paid to this date – £1789.43 – would be credited to my current account.
"I was very surprised and very, very pleased. I'll probably put the money towards the rest of my loan and of course, treat my wife and children."
First Direct, which has won every single MoneySavingExpert.com poll for customer service, couldn't tell us how many customers are affected or how much money has been set aside to refund interest rates.
But it did confirm that the First Direct interest refunds being paid out now are part of the £218 million set aside by HSBC earlier this year (First Direct is part of the HSBC group). See the Got an HSBC personal loan? You could be due a share of £218 million in refunds MSE News story.
It adds that the paperwork blunder affects those who took out a fixed-sum loan between 20 November 2010 and those who received their first annual statement on or before 3 July 2014.
First Direct is now "proactively contacting all those affected", including former customers, so those affected don't need to do anything.
Current loan customers will now also receive revised versions of incorrect statements and will continue to be charged the interest rate as normal.
'We should have reminded them of that right'
A First Direct spokesperson says: "Following an internal review, we identified that we had not reminded some of our customers, in their annual statements, of their right to partially settle their personal loan early, as required by the Consumer Credit Act.

"This information was included in the loan agreement and we do not believe our customers, many of which have either fully or partially repaid their loan early, suffered any detriment as a result of this.
"We have now started to contact any affected customers to refund any interest paid from the time we should have reminded them of that right."