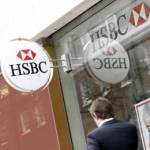 If you've got a personal loan with HSBC, you may get a refund of your interest after the bank admitted making a mistake on annual statements.
HSBC has set aside nearly £218 million to refund the interest paid by some "fixed sum unsecured loan" customers (see our Cheap Personal Loans guide to find the best deal for you).
The bank says it's set aside the cash because when it sent customers their annual statements, it didn't tell them they could make overpayments on their loan – something it's required to do under the Consumer Credit Act.
It says customers haven't lost out, but because of the paperwork error it will refund customers the interest they paid for the years they received the incorrect annual statements.
HSBC wouldn't tell MoneySavingExpert.com how many customers are affected, or when the incorrect statements were issued. It only told us the mistake occurred over a "handful of years" and that it's "recently" been resolved.
Anyone who receives an annual statement from now onwards will receive the correct one telling customers of their right to overpay loans.
HSBC says affected customers don't need to do anything as it will be in touch. It adds that it's still working out the details of the repayment process.
HSBC's PPI bill grows
Today's announcement came as HSBC also revealed it set aside an additional £66 million during the second quarter of the year to pay for its part in the PPI mis-selling scandal.
The bank has put aside £116 million so far this year to pay for PPI mis-selling, taking its total bill to just over £2.1 billion so far (see our PPI Reclaiming guide for help on how to reclaim yourself, for free).
Last week, Barclays set aside another £900 million to pay for its role in PPI mid-selling, while Lloyds Banking Group added £600 million to its own bill. Santander set aside another £65 million.
HSBC also today reported a 12% drop in half-year profits compared with the same period in 2013, to £7.3 billion.