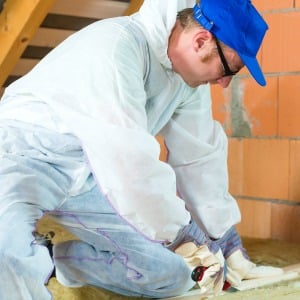 The Green Deal Home Improvement fund (GDHIF) will reopen at 9am on Wednesday (10 December) with an initial £30 million available for home improvements. But households need to act quickly to bag the energy efficiency cashback.
The Department of Energy and Climate Change (DECC) announced in October that the GDHIF would reopen with an extra £100 million available, which households can apply for to pay for energy saving improvements (see the Green Deal fund to reopen MSE News story).
The Government has today confirmed that the cash will be released in batches and the first, of £30 million, will be available from Wednesday. The remaining £70m will be released from February next year, but exact amounts and dates have yet to be confirmed.
The fund is part of the Green Deal and allows householders to apply for free cash to pay for improvements such as solid wall insulation and double glazing. It first opened in June with a total pot of £120 million and was closed suddenly six weeks later after the cash ran out due to a huge surge in demand (see the Green Deal 'shambles' MSE News Story).
We were at the forefront of a campaign to reopen the fund and we're urging people to be prepared so they can act quickly in case it runs out this time round.
The key difference this time is that there's less cash up for grabs. Previously, households could apply for up to £7,600, but in this round the maximum is £5,600 – this is because the amount you can claim for solid wall insulation has fallen.
New arrangement 'seems more sensible'
Martin Lewis, creator and founder of MoneySavingExpert.com, says: "As the Government discovered back in June, if you want to make the Green Deal popular, give away lots of free money and don't mention energy efficiency, instead focus on the 'home improvement' element.
"The last time it did this, the scheme was massively oversubscribed and many were left out in the cold when it was closed after just six weeks with virtually no notice.

"The structure of the new arrangement seems to be more sensible. The Government has toned down the huge amount of cash previously available for solid wall insulation – as that was where most people gamed the system – and is dishing the money out in different sized tranches over the coming months.
"As a result of demand, some people could miss out on the first wad, but by being on top of it and getting your assessment and quote done early, you have a better chance of bagging the grants."
How much cash is available?
Homeowners will be able to apply for cash of up to £5,600 to put towards energy efficiency measures. There are still four main offers available and which ones you're eligible for will depend on what measures you're installing. Here's what they are:
Offer 1: Install two of the 'main' energy saving measures (see our Green Deal Mythbuster guide for a full list) and get cashback of up to £1,000 (no change compared to last fund).
To get the full £1,000 you need to install two of these measures, which include flat roof insulation and secondary glazing, and spend at least £1,000 on parts and labour in the installation, which is around how much you'd typically pay doing this outside of the GDHIF.


Offer 2: Install internal or external solid wall insulation and get up to £4,000 (was £6,000).
Solid wall insulation's expensive and disruptive to install, but it stops heat escaping from your home. It usually costs between £4,000-£14,000 to install, and you can claim back 67% of your costs, up to a maximum of £4,000.


Offer 3: Get £100 of your assessment cost refunded (no change).
To install measures under the Green Deal scheme, an assessor needs to visit your home to check it's suitable and assess whether you'll save by installing energy efficiency measures. These assessments usually cost £100-£150, but you'll be able to get £100 back when you install measures recommended by the assessment.


Offer 4: Get a £500 bonus if you've bought a home in the past year and are improving it (no change).
If you install measures in your home within 12 months of owning it, you can get a £500 bonus on top of any other cashback.
How can I get the cash?
To access the fund households need to have a Green Deal assessment with a Green Deal assessor, which typical costs £100-£150. These assessments last two years, so if you've already had one done it should still be valid.
Households applying from Wednesday will also need to get a quote for each energy saving improvement made. This is a new requirement and the quote needs to include details such as the property address, the name of the installer, and the total estimated cost of the work to install each measure, including VAT.
'Big success story'
Energy and Climate Change Secretary Ed Davey says: "This fund is a big success story for the Green Deal – helping thousands of people improve their homes so that they're warmer, greener and cheaper to run.
"The best way people can cut their energy bills, this winter and every winter, is to improve their homes so that they leak less heat and use less energy. That's why we've increased the funding available for the Green Deal to help even more people start saving money sooner."