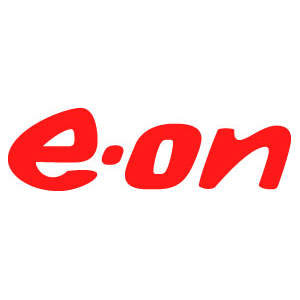 E.on has today become the first energy provider to cut its standard energy prices this year, but the move will shave only £24 from an average customer's annual gas bill. Far greater savings are available to those who switch.
The 3.5% price cut – effective immediately – will apply to customers on the firm's standard gas tariff, but its electricity prices will NOT fall. It will affect all its customers on a variable price gas or dual fuel deal, including those on a pre-payment meter. Those on a fixed rate deal will not see prices fall.
The move comes after mounting pressure from politicians for suppliers to cut prices in light of a drop in the price they pay for energy, known as the wholesale price.
It will mean its E.on Energy Plan standard dual fuel tariff will trickle down to an average of £1,145 per year, from the previous average of £1,169 – a 2% overall drop for those with standard gas and electricity prices from E.on. While two million people will pay less, there are far better deals available to those who switch (see our Cheap Energy Club for permanently low gas and electricity prices).
'If you're on a standard tariff, you are paying far more than you need'
Martin Lewis, founder and editor of MoneySavingExpert.com, says: "All price cuts are welcome, even if they're just a trivial 3.5% on gas only. Yet the true revelation of this announcement is that it shines a light on the fact that most households in the UK are massively overpaying for their energy. While E.on is cutting its standard dual fuel price for someone on typical usage to £1,145, you could shift to its own new fixed deal and save a further 19% (or £212).
"The real concern is that people will see this as a message that 'everything's fine, my provider has cut prices, things are going to get better' – no, this is wrong, only switchers get the cheapest prices. So do a comparison and see how much you are overpaying.

"The wholesale price of energy has come down by 20%-30% since the start of 2014, the price of the cheapest switchers' deals have dropped by about 10% and barring E.on's cut, the standard tariffs of the rest of the big six remain unchanged. While it is possible other companies will follow suit and shave down their standard prices slightly, I doubt we'll see any real change until after the general election.
"Most providers are petrified of the potential Labour government's price freeze, which means if they cut now they're likely locked in, even if wholesale prices rise again – so they're gaming the system. If only Ed Miliband hadn't pre-announced it, it would've been a strong policy."
Pressure has been mounting on suppliers
The move follows a barrage of criticism from politicians and campaigners, who say big six firms should be cutting energy prices to reflect the drastic falls in oil prices over the past year.
Over the past six months alone, the cost of a barrel of oil has dropped from about $115 to less than $50.
From the beginning of 2014 until last night, the price of wholesale gas has fallen 28%, while the price of wholesale power has fallen 15%, according to the ICIS Power Index.
Just last week energy experts said there was plenty of pressure on suppliers to reduce prices for customers on a standard tariff – which represent around 60% of energy customers – but they are more likely to continue to only reduce the cost for those signing up to new deals.
E.on was the last of the big six to hike energy prices by an average of 3.7% in December 2013, adding an average of £48 to a typical annual bill.