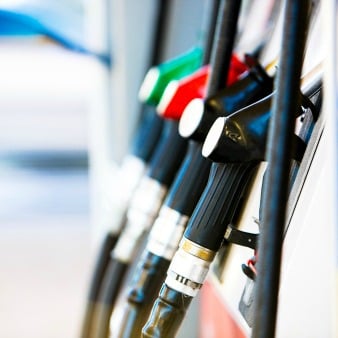 If you're planning on filling up your car with petrol, head to Tesco this afternoon or Asda, Morrisons or Sainsbury's from tomorrow as the supermarkets are cutting petrol prices by up to 2p/litre.
Asda sparked a petrol price war after it announced it will cut unleaded and diesel prices by 2p/litre from tomorrow. As it sets a national price cap across all of its 245 forecourts, drivers will pay no more than 112.7p/litre for diesel and no more than 105.7p/litre for unleaded.
Morrisons quickly followed suit and announced it will cut both unleaded and diesel by up to 2p/litre across all of its 332 petrol stations from tomorrow. Tesco confirmed it had cut petrol and diesel by 2p/litre from 1pm today across its 500 filling stations.
Sainsbury's was the last of the supermarkets to add that it too will cut petrol and diesel across its 298 forecourts by 2p/litre from tomorrow.
In December the RAC predicted that falling oil prices would see the price of fuel fall to an average of £1 a litre in January, and today's announcements raise the prospect of this forecast being realised.
Asda says the cut means petrol prices at its forecourts are at a new five-year low and adds that since September last year it has slashed prices 14 times, taking 21p/litre off unleaded and 17p/litre off diesel. Morrisons says this is the seventh time it has cut prices since December.
However, tomorrow's price drop doesn't necessarily mean that Asda or Morrisons are the cheapest fuel providers for you. To find the lowest price in your area, use the website Petrolprices.com and see our Cheap Petrol and Diesel guide for more ways to save when filling up your tank.
According to the latest figures from Petrolprices.com, the average UK price for a litre of diesel was 118.23p/litre on Sunday, while the cost of unleaded petrol stood at 111.33p/litre.