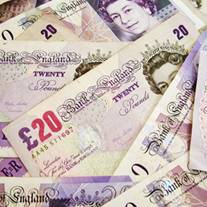 The Financial Conduct Authority is to review whether the payment protection insurance complaints process is working and is considering whether changes are needed.
One of the options on the table is a possible time limit on claims, though the FCA stresses this is just one of many options, which also include the issuing of new rules or guidance.
MoneySavingExpert.com creator, Martin Lewis, says: "The banks have been trying to pull a fast one with asking for a time limit for years. To make it work fairly for consumers they'd need to put out a huge multimillion pound advertising campaign over the few years before the limit.
"Plus more importantly they'd need to ensure they stop rejecting people who they know the Ombudsman would order them to pay out to, knowing most people won't take it this far – this is cheating customers they've already lied to, or mis-sold to. I can't see either of those things happening, so a time limit should be a strict no go."
The regulator says it will shortly begin to gather evidence on current trends in complaints on PPI and will use this to assess whether the existing approach is working.
It will then consider whether any action is needed to improve the system. The FCA says it expects to report back with its view in the summer.
Reclaim PPI for free
Since January 2011, banks and other providers have handled more than 14 million consumer complaints about the sale of PPI, upholding over 70% and paying £17.3bn in compensation.
If you believe you were mis-sold PPI, use our Reclaim PPI guide to find out how you can reclaim premiums, plus interest. You'll first need to complain to the provider that sold you the PPI in the first place.
If that doesn't work, you can take your complaint to the free Financial Ombudsman Service. There is no need to pay to use a claims management company to make a claim, it is easy to do it yourself.