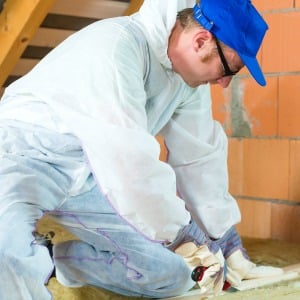 Some households that received vouchers to redeem cash from the Green Deal Home Improvement Fund (GDHIF) now have longer to use them, the Government has announced today.
The GDHIF, which is part of the Green Deal, enables households to apply for free cash in the form of vouchers for improvements such as solid wall insulation and double glazing (see our Green Deal Mythbuster guide for more information on the Green Deal and the GDHIF).
Today's news won't see extra cash being added to the fund, it's purely an extension for those who successfully applied for the first tranche of funding but have yet to redeem their vouchers.
Vouchers last for six months but have different expiry dates based on when they are issued. Many vouchers from the first round of funding will be running out now, but these households will now have until 31 March 2015 to redeem them.
There have been two rounds of funding released to date:
The first tranche. This enabled households to get vouchers worth up to a maximum of £7,600, and was available to applicants from 9 June 2014 until 24 July 2014 when the funding ran out.


The second tranche. This enabled households to get cash worth up to a maximum of £5,600, and opened on 10 December. Funding for the solid wall component of this ran out a day later, but people can still apply for money towards other energy saving measures (see our Green Deal guide for full details on what these are and how to apply).
The extension applies to vouchers received in the first round of funding that expire before 31 March 2015, including vouchers that have already expired.
Vouchers have been "going like hotcakes'
Up to the end of December 2014, 11,061 vouchers had been redeemed and 13,613 measures installed through GDHIF, with £54.3 million claimed.
Secretary of State for Energy and Climate Change Ed Davey says: "The Green Deal Home Improvement Fund has been going like hotcakes – winter can be a difficult time to get installations done so by giving more time to voucher holders they can join over one million homes already benefitting from a warmer, cheaper winter thanks to our energy efficiency schemes."
Details of further releases of funding for GDHIF will be announced on a quarterly basis with the next release and announcement expected in late February/early March 2015.
I've got a voucher from the first round of funding. Do I need to do anything?
If you received a voucher that expires before 31 March 2015: You don't need to do anything to get the extension – it is effective immediately and will apply automatically to eligible voucher holders – a new voucher will not be issued.


If you received a voucher that expires after 31 March 2015. You will not get an extension and your current voucher expiry date still stands.
To redeem your voucher you should carry out the work and submit your voucher for redemption to the GDHIF scheme administrator by 31 March 2015 – vouchers that have been extended will not be accepted after this time.
Those who have previously had their claim rejected due to voucher expiry can also contact the GDHIF administrator to have their claim processed again.
All other terms and conditions for the first release of GDHIF continue to apply to customers and installers.
What about vouchers from the second round of funding?
Vouchers from the second release of funding are unaffected by today's news – these are valid for six months as per the expiry date on the voucher, which again is based on when it was issued.