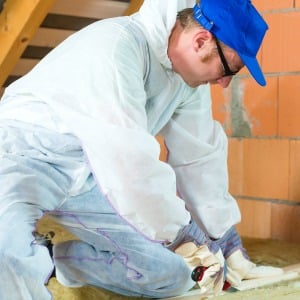 An additional £70 million will be made available to households under the Green Deal Home Improvement Fund (GHIF), Energy and Climate Change Secretary Ed Davey has announced today at an event at MoneySavingExpert.com.
Davey revealed during a speech and question and answer session at MoneySavingExpert.com that from midday on 16 March, a third round of funding will be made available for the GHIF, which is part of the Green Deal scheme.
However the funding, which enables households to apply for free cash to pay for improvements such as solid wall insulation and double glazing, is likely to be snapped up quickly so go quick if you want it. See our Green Deal guide for more help on how the scheme works and how to apply.
Under this third round of funding households will be able to apply for cash of up to £5,600 to put towards energy efficiency measures.
Martin Lewis, founder and editor of MoneySavingExpert.com, says: "There's nothing that generates action better than free cash – which is what effectively the Home Improvement Fund is.
"So yet again demand is likely to be huge – the first time it was done £120m went in six weeks, then £24m went within 48 hours, so this time I suspect £70m to last not much longer than a week.
"'I'd suggest anyone who has already had a Green Deal assessment to be ready to pounce to make sure they aren't left out in the cold. For those who haven't but are interested, first do a quick online check which will tell you if it's worth getting an assessment, if it is, then try and arrange one as soon as possible."
How much cash is available?
There are still four main offers available and which ones you're eligible for will depend on what measures you're installing, although this time round the funding per offer hasn't been capped. Here's what they are:
Offer 1: Install two energy saving measures (see our Green Deal guide for the full list) and get cashback of up to £1,250 (up from £1,000 in the first and second rounds of funding).
To get the full £1,250 you need to install two of these measures, which include flat roof insulation and double glazing, and spend at least £1,250 on parts and labour in the installation. You can claim back 100% of your costs, up to a maximum of £1,250.


Offer 2: Install internal or external solid wall insulation and get up to £3,750 (down from £6,000 in the first round of funding and £4,000 in the second round).
Solid wall insulation's expensive and disruptive to install, but it stops heat escaping from your home. It usually costs between £4,000-£14,000 to install, and you can claim back 67% of your costs, up to a maximum of £3,750.


Offer 3: Get £100 of your assessment cost refunded (no change from previous funding rounds).
To install measures under the Green Deal scheme, an assessor needs to visit your home to check it's suitable and assess whether you'll save by installing energy efficiency measures. These assessments usually cost £100-£150, but you'll be able to get £100 back when you install measures recommended by the assessment.


Offer 4: Get a £500 bonus if you've bought a home in the past year and are improving it (no change from previous funding rounds).
If you install measures in your home within 12 months of owning it, you can get a £500 bonus on top of any other cashback.
How much funding has already been given out?
There have been two rounds of funding released to date:
The first tranche. £120m was made available for households to get vouchers worth up to a maximum of £7,600. It opened on 9 June 2014 and closed on 24 July 2014 when the funding ran out.


The second tranche. £30m was made available for households to get cash worth up to a maximum of £5,600. It opened on 10 December and the funding for the solid wall component of this ran out a day later. Around £5.5m is still available for the two measures offer only, and will remain open to applications after 16 March at the new rate of £1,250.
Under the third tranche £70m will be made available for households to get cash worth up to a maximum of £5,600. It opens on 16 March and will close when the funding runs out.
How can I get the cash?
To access the fund households need to have a Green Deal assessment with a Green Deal assessor, which typical costs £100-£150. These assessments last two years, so if you've already had one done it should still be valid.
Households will also need to get a quote for each energy saving improvement that may be made. Landlords will also need to provide proof of property ownership.
Claims for voucher payments will open from 1 April and vouchers will last for six months from when they've been issued.
'Thousands more can benefit'
Davey says: "We're helping families keep warmer for less – driving bills down through market reforms and making over one million homes more energy efficient.
"Households up and down the country are reaping the benefits of a warmer home thanks to the Green Deal Home Improvement Fund – and now, with more money available and vouchers extended for the first release of the scheme, thousands more can benefit."