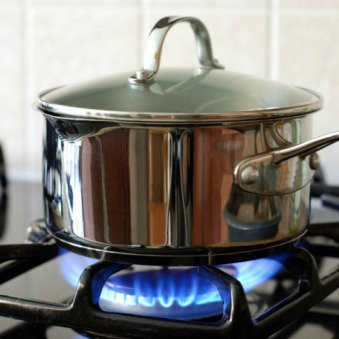 Scottish Power has been banned from undertaking sales activity for 12 days from today after failing to meet the energy regulator's targets to clear outstanding customer complaints.
In November regulator Ofgem launched an investigation into the big six provider after discovering that its customers were experiencing "unacceptably long call waiting times".
It also found there had been a drastic drop in overall customer satisfaction levels. Join our free Cheap Energy Club to see if you can switch and save.
As a result Scottish Power agreed to meet Ofgem targets, including improving the speed of answering customer calls by the end of January, reducing the number of overdue bills from 75,000 to 30,000 by the end of December 2014 and completely remove the backlog for acting on Ombudsman decisions for individual complaints by the end of November 2014.
If it failed to meet the targets, Ofgem warned that Scottish Power would be banned from carrying out any outbound sale activity such as telesales and promotions in shopping centres.
And today Ofgem has confirmed that it's banned the energy provider from carrying out proactive sales for 12 days for failing to meet its target of clearing Ombudsman complaints.
Sarah Harrison, Ofgem's senior partner in charge of enforcement says: "A sales ban illustrates the difficulties Scottish Power is having in delivering the levels of service customers deserve. While Ofgem's targets have driven significant improvements in Scottish Power's performance, we remain very concerned about how customers are being treated.
"As well as our ongoing investigation, we require Scottish Power to undertake an independent audit of its progress on improving customer service. We will keep the need for any further action under review."
'We are determined to put this right'
Scottish Power says it has met two of the targets set out by Ofgem, with overdue bills now less than 30,000 and says that staff are answering calls faster, with the average waiting time less than two minutes by the end of January.
Neil Clitheroe, CEO of Scottish Power's retail and generation says: "Scottish Power is committed to delivering the best service possible and treating our customers fairly. We have a long track record of delivering high standards of service to our customers.
"To further improve our customer service, we invested £200 million on a new customer management system. All of our customer accounts have now been transferred on to the new system and we are starting to see some of the benefits of that system being delivered, such as extending our call centre opening hours to the longest in the industry and an industry-first online direct debit management service.
"The process of moving to our new system has been challenging and has resulted in service problems for some of our customers. We are determined to put this right. We continue to correct problems, pay appropriate compensation and ensure no customer is left financially disadvantaged."