It's certainly a headline-grabber. But HSBC's new 2yr 0.99% fix* is far from being for everyone. It needs a top credit score, has a £1,499 fee, and you can't borrow more than 65% of your home's value. Instead see it as an example of just how competitive the market is for remortgaging right now.

However, my mailbag's rammed with messages from nervous mortgage-holders wondering whether they should do anything currently due to Brexit. You can read full info in my Brexit Q&A, but in a nutshell...

- Will fixes get cheaper? The rate at which fixes are set is based on complex 'long-term City swap rates'. And the markets' Brexit gloom has pushed those down, so fix rates could (there's a lot of crystal-ball gazing here) trickle down further.

- What about variable rates? That depends mostly on the UK base rate. The pound's drop would normally see a call for interest rates to rise, but that's balanced against worries about the economy weakening, which would lead to calls to cut. So my guess is limited movement for now...

The big picture... mortgages are at historically cheap rates already. If you can slash £1,000s off your cost and get peace of mind that you can afford it (and if you're worried about uncertainty, go for a longer fix) then do it. Yes, there's a chance it could get even cheaper, but if you're bagging something that's easily affordable, that safety & certainty has a value too. Playing the market is never a sure-fire win.

And doing this can have a big impact. Craig tweeted: "@MartinSLewis Prompted by your email to remortgage. Saving £2,400 over 2 yrs and no fees." And Kperat emailed: "Following your email we did some research, fixed at 1.24% for 2 yrs, reduced term to 13 yrs without paying much more a month. Will be saving about £20,000 even after fees. THANKS."
1. Check your current deal. To see if you can remortgage (switch mortgage deal to save), here's what you need to know about your current deal.

a. The current rate: And monthly repayment & amount outstanding.
b. Type: Is it a fix, tracker, discount or standard variable rate (SVR)?
c. Deal deadline: If it's a short-term deal (eg, 2yr fix), when it ends.
d. Term: How long it is, eg, 25yrs, and when it must be fully repaid by.
e. Penalties: Are there early-repayment or exit penalties?

Crucially find your CURRENT loan-to-value (LTV) - the proportion of the value you're borrowing: £80k on a £100k property is 80% LTV. For each 5% lower your LTV, until 60%, the cheaper the deal. So if your home has increased in value since you got your mortgage, you may gain. See LTV help for full info.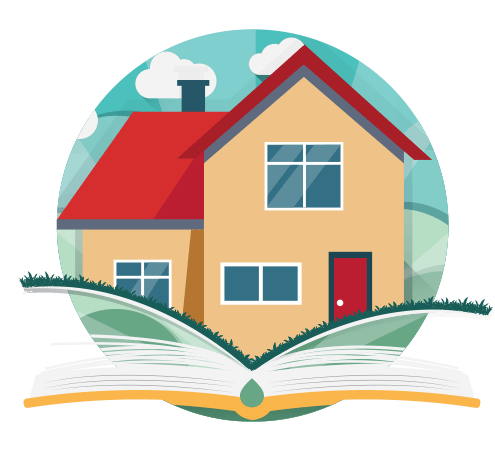 2. FREE 60-page Remortgaging Booklet. A mortgage is most people's biggest expenditure, and just because you've done it once, doesn't mean it's the same this time around. Ensure you know what you're doing. My fully updated guide takes you through it step-by-step. As Katie kindly tweeted: "Fixed rates so low. Excellent #Remortgage Guide from @MoneySavingExp."

- Remortgage Booklet 2016: Download instant PDF | Order printed
- First-Timers' Booklet 2016: Download instant PDF | Order printed
- Remortgage help 5-min video: Sometimes it's easier to watch than read. See the short remortgage help video.

3.

Mortgage comparison finds your top deal at speed. Rates are low, yet many factors affect what's YOUR top. So plug your info into our comparison to find a good benchmark for your top deal, then read on.



Mortgage Best Buys
Remortgaging Best-Buy Comparison Tool
(Alternatively, see our First-Time Buyers or Moving Home tools)



Typical examples of current top deals on £150k mortgage



Deal
Rate + Fee
Annual cost during deal term (incl fee) (1)
Typical SVR rate
4.3%
£9,800
Fix 2yr at 65% LTV
0.99% + £1,499
£7,570
Fix 2yr at 90% LTV
2.49% + £0
£8,070
Fix 5yr at 65% LTV
2.13% + £1,295
£9,550
Fix 5yr at 90% LTV
3.29% + £0
£8,810
Tracker 2yr at 60% LTV
1.44% + £999
£7,410
Tracker 2yr at 90% LTV
2.74% + £195
£8,390
(1) Fee spread across deal period + repayments, assumes 25yr term.
4.

Are you on your lender's standard variable rate (SVR)? If your mortgage fix or discount's ended, you'll be on this so big savings are likely. To highlight the scale, here are some major lenders' current SVRs (some have cheaper versions for older customers), which now average about 4.3% (see SVR Help for more):



Barclays 3.99% | Coventry BS 4.74% | HSBC 3.94%
Lloyds & Halifax 3.99% | Nationwide 3.99%
RBS & NatWest 4% | Santander 4.74% | Virgin Money 4.79%
Yorkshire BS 4.99%


Now compare those with the rates above: Every 1 percentage-point mortgage cut saves roughly £80/mth per £100,000 of mortgage.

5. Don't forget the fees - free tool to factor those in... The smaller your mortgage (especially if sub-£100k), the bigger the impact of valuation, legal and other fees. It's important to factor these into the cost.

To do this, spread fees over the fixed or tracker period (as after, you may shift deal). To help, the MSE Total Cost Assessment in our best buys comparison factors in fee and rate for your cheapest deal.

6.

Eight calcs to interrogate your options. Now you know typical rates, use our mortgage calcs to compare 'em and see what you could save:



Ultimate Mortgage Calculator
Eight tools to home in on the right answer for you, incl...
Basic Mortgage Calc | Compare Two Mortgages | Mortgage Overpay Calc | Compare Fixed Mortgages | Ditch Your Current Fix?

7. Should I get a fix or tracker/discount? With a fix, the amount you repay is, er, fixed - it's insurance against possible rate rises. Variable deals move with UK interest rates (sometimes even just at a provider's whim). Generally you'll only pay a touch more to fix.

We can't predict future interest rates, so focus on your finances - the more crucial the surety of knowing the cost, or the more worried you are by uncertainty, the more you should hedge towards fixing, and fixing longer. If a rock-bottom deal's your focus, hedge towards short-term trackers. See Fix vs Variable help.

8. You need a good credit score - is yours good enough? This is now a huge part of whether you'll be accepted, and when possible, you should start preparing months ahead - see my 36 tips to boost your credit score.

9. Just because you can afford it doesn't mean you'll pass affordability tests. For the past 26 months or so, lenders have had to stress-test if your mortgage would be affordable if rates hit 6-7%. You may have escaped this when you first got a mortgage - now they want evidence of income, big bills, expenses, even eating out. So being frugal in advance helps.

While I'm a fan of 'affordability checks', as they ensure people don't push their finances too far, it's not logical for many remortgages. I've had tweets such as: "Circs hadn't changed. No missed payments. No debts bar new cars. £90k equity. Yet no one'd give us a mortgage." So, ridiculously, people are told they can't afford a CHEAPER deal - even some who are overpaying.

I've been campaigning on this. These rules stem from the EU Mortgage Credit Directive. Brexit of course means that may change, but I hope we can do something sooner, as much is about regulator the Financial Conduct Authority's interpretation. I've already had some success though - see Mortgage Prisoner Result.

10. Mortgage brokers can help boost acceptance. You can, and often should, use a broker to help find the right deal. They've info unavailable to consumers, eg, lenders' credit and affordability criteria. A good broker can ease acceptance by matching you to the right deal - and the application process is quicker. See Top Mortgage Brokers.

11. Yet brokers miss some mortgages... A few lenders, incl First Direct and Yorkshire Bank, cut brokers out and sell only directly to the public. So some brokers can and do exclude them - we suggest you use a broker in conjunction with our mortgage comparison, which has all these deals.

12.

Got savings? They could get you a better mortgage. At every 5% LTV threshold from 95% down to 60%, deals tend to get better, so a little extra can have a big impact on your rate. For example...

Imagine you've a £150,000 home, and want a £137,000 remortgage. That's 91% LTV, and the top 5yr fix is 4.49%. Yet use £2,000 of savings to reduce the borrowing, & you'd then be at 90% LTV - where the top 5yr fix is 2.84%, saving c. £1,600/year in payments.

See Should I overpay my mortgage? for more and use the Mortgage Overpayment Calc to see how much regular overpayments can help.



This article first appeared in the weekly email on 29 June 2016. Its contents were fact-checked and updated on 5 July 2016.