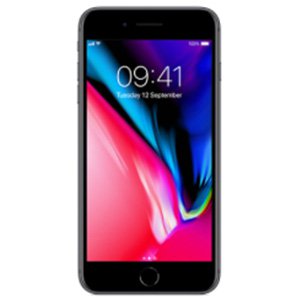 Some mobile phone users face paying up to £46 a month extra for a handset they've ALREADY paid for, according to new analysis published today.
Citizens Advice research shows three major mobile providers continue to charge customers extra for their handset, even after the cost has been covered as part of their fixed contract deal.
The charity says Vodafone, EE and Three don't reduce contract costs after fixed deals end. It looked at 12 pay-monthly contracts and found customers pay an average of £22/month extra for a phone they already own. Separate analysis of contracts for the new iPhone 8 showed some customers could pay up to £46/month extra once their contract comes to an end.
We've always warned about the dangers of pricey mobile contracts. If you're out of contract and paying more than £8/mth, STOP – you may be able to save with a cheap Sim-only deal. For full help see 30+ Cheap Mobile Tips.
A third stay on the same contract after their fixed deals end
The majority of phone contracts which include a handset are paid for monthly for a two-year period – yet many users don't switch to a cheaper deal. The research shows:
36% keep the same contract after the minimum term ends.
19% keep the same contract for more than six months after the minimum term ends.
23% of over-65s keep the same contract for more than a year after the minimum term ends.
The figures come from a Citizens Advice survey of 3,070 people in June this year, which was weighted to be representative of the UK population.
The charity also compared 12 pay-monthly contracts offered by EE, Three and Vodafone, including Apple and Android handsets, with Sim-only tariffs offered by each provider.
'Dad overpaid by £190'
Shortly after this article was published, Aaron got in touch to share his experience.
Aaron was helping his dad go through bills to see where he could save money when he saw that for his mobile he had been paying £23.50 a month for 1 GB of data, 600 minutes and unlimited texts including £1.50 for paper billing.
"I thought this sounded a lot for this plan, and I saw he had paid off the handset in August 2016," Aaron said. "I looked at their Sim-only deals, and saw that the same airtime plan is just £9, whereas he had been being charged £22 for the previous 13 months. I de-selected paper billing for £1.50 immediately (it was free when he took out the contract) as he pays by direct debit, and upgraded via My3 to the same plan for £9, saving £14.50 a month and £174 a year for a handset he has already paid back.
"So over the 13 months after his contract ended, he had overpaid by £188.50 because Three doesn't tell you when your credit agreement has been paid back."
'Phone providers must reduce monthly bills once the handset is paid for'
Gillian Guy, chief executive of Citizens Advice, said: "Some of the largest mobile phone providers are routinely overcharging their loyal customers.
"Mobile phones are now an essential part of modern life, but the way that the cost of handsets is hidden within some mobile phone contracts gives phone providers a way to exploit their customers.
"It is clearly unfair that some phone providers are charging loyal customers for handsets that they have already paid for. It's especially concerning that older customers are more likely to be stung by this sharp practice.
"Phone providers must now make sure that any customers staying in a contract past the end of a fixed deal have their monthly bill reduced to reflect the cost of the handset. Providers could make it much easier for consumers to compare prices by separating out the cost of handsets from the cost of services like data and minutes for all contracts – that way it would be much clearer what they're paying for.
"It's important that Ofcom and the Government are prepared to protect consumers by making providers take these steps if they do not do so themselves."
How to cut costs
Our 30+ Cheap Mobile Tips and Cheap Sim-only Deals guides have tons of tips on how to keep costs down, but here's a brief rundown:
If you're paying more than £8/mth, STOP. Our top Sim-only deal is the equivalent of £8/mth for unlimited minutes and texts and 4GB of 4G data on a 12-month contract. See Cheap Sims.
Question if you really need that high-end handset. They can easily cost £500+, so check if a cheaper phone could be better for you.
Buying a new handset? Do it the cheapest way. Always check if it's cheaper to buy it outright or on finance before signing up for a contract. See Mobile Phone Cost-Cutting.
What do the networks say?
All three of the networks singled out by Citizens Advice say where possible they warn customers before they come to the end of their contract.
An EE spokesperson added: "Separating phone and tariff doesn't always represent the best deal for consumers. It can sometimes result in them paying more, and EE customers have the flexibility to choose the tariff and upfront phone cost that's right for them."