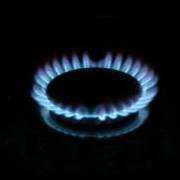 Toto Energy has cancelled a steep price hike for some of its customers after admitting to a price guarantee "misprint".
The small supplier has written to some customers on its fixed-term variable tariff acknowledging that their welcome packs had mistakenly referred to a "price guarantee", and that as a result a planned price rise WON'T now go ahead. However, it's likely customers on other tariffs WILL still see prices rise.
Toto's recent decision to increase prices by up to 22% and then hike winter direct debits by 50% has infuriated many customers, and energy regulator Ofgem says it's been "in discussions" with the firm.
We've been unable to get proper answers from Toto about its price changes, but if you're concerned or unhappy with the increases, urgently check if you can switch and save using our free Cheap Energy Club.
I'm a Toto Energy customer – is my price hike cancelled?
Unfortunately Toto Energy still hasn't given full details of who's affected by its price hikes. But we do know that some customers on its Discount Variable tariff – a discounted 12-month fixed-term variable tariff – had been told prices would rise.
Many complained about the hike, insisting that their welcome packs had said their price was guaranteed. Toto has now emailed customers to say that this was a "misprint", but that their prices won't rise. The email we've seen says:
"We notified you by email at the end of November that we were changing our prices for our variable rate customers who pay by direct debit. This was due to the rise in wholesale energy [costs]. Unfortunately, some welcome packs had mistakenly included a reference to a 'price guarantee'.
"We're very sorry – this was a misprint. We have acknowledged this has caused concern and listened to your feedback. Your prices will now STAY AS THEY ARE and NOT INCREASE to the new rates until the end date for your tariff as stated in your welcome pack."
Check your inbox to see if you've been sent this email. If you have, and you decide to stay with Toto anyway, make sure you save a copy and check your bills to ensure they remain at your original price.
A spokesperson for Ofgem told us this email was only sent to those who were mistakenly told their variable tariff included a "price guarantee" – so if you're on another Toto tariff and were told your prices are rising, they probably still are.
Check NOW if you can save by switching
If your price is going up, or you're unhappy with Toto Energy anyway, see if you can save by switching – do a five-minute comparison on our free Cheap Energy Club to check.
Before you decide to move though, check if you'll be charged exit fees. Toto had originally said it would waive these for some customers affected by the price hike, but has yet to confirm if it will charge exit fees for those who were told their prices would rise but have since had the hike cancelled.
If you think you've been wrongly charged exit fees you can complain directly to Toto, and if it doesn't respond satisfactorily to your complaint within eight weeks you can escalate to Ombudsman Services. Our free complaints tool Resolver can help track your case.
If your welcome pack referred to a price guarantee but you've not received an email from Toto cancelling your hike, you need to try to contact it. Yet we've seen lots of complaints from users unhappy with Toto's customer service, with many struggling to get in contact or waiting hours on the phone.
What does Ofgem say?
We've contacted Toto Energy for comment but haven't been able to get any response. But a spokesperson for Ofgem confirmed it has been in contact with the firm.
The spokesperson said: "We have been in discussions with Toto following concerns around potential price increases.
"It's vital that suppliers are accurate, transparent and not misleading in their communications with customers. We made this clear to Toto."