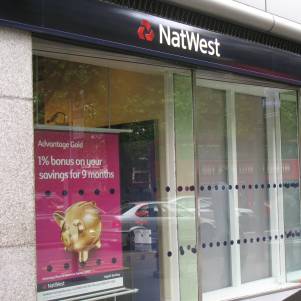 NatWest has launched its first switch incentive in almost a decade and is offering £125 to new and existing customers.
The bonus is available if you switch a non-NatWest current account to one of NatWest's Reward, Select, Reward Silver, Reward Platinum or Reward Black accounts.
Our top pick of these is the Reward account which, for a £2 monthly fee, also offers 2% cashback on several household bills if you pay them by direct debit.
For some, it could beat the top bank-switch offer from HSBC, of £200 if you switch and stay a year – though to better that account, you'd need eligible bills of at least £412.50/month. However, the bills cashback is ongoing, so the account rewards you year after year.
If you're a serial switcher who's exhausted other incentives available, and you just want to switch to a free account for the bonus, the Select account, which doesn't offer any other perks, is also a decent option.
NatWest's Reward Platinum account, which has a £19 monthly fee and comes with travel and mobile insurance and breakdown cover, is one of our top-pick packaged accounts, and so could be another option to consider.
For full details and more switching options, see Best Bank Accounts.
How do I get the bonus?
To get the £125 incentive, new customers must:
Apply for an eligible account by 16 February.
Complete a full switch using NatWest's official switching service by 16 March.
Pay in at least £1,500 by 16 March.
Log in to online or mobile banking at least once by 16 March.
Switching is easy and takes just seven working days under the Current Account Switch Service – see our Best Bank Accounts guide for more information.

If you meet the criteria, the bonus will be paid into your account by 13 April.

The offer's not available on any of Royal Bank of Scotland's current accounts – it and NatWest are sister banks. If you live in Scotland you can still get the deal with NatWest, but there are fewer NatWest branches there, so if you want easy branch access this offer may not be for you.
Existing customers can get the £125 too
If you're an existing NatWest customer with one of its Select, Reward, Reward Silver, Reward Platinum or Reward Black accounts, you can also benefit from the £125 switch offer.
Simply switch a non-NatWest account into your existing account ensuring you meet all of the switching terms above. This will close your old account and move everything, including direct debits and payments, into your NatWest account.
How much cashback could I earn?
If you go for the Reward account, you'll earn 2% cashback on council tax, gas, electricity, water, home phone, mobile, TV and broadband bills, as long as you pay by direct debit.
Our analysis shows that, after the fee, those with lower bills would be up by £30 a year, those with average bills £66 and those with higher £135 – see Best Bank Accounts for more. You can use NatWest's cashback calculator to see exactly what you could earn.
The Reward account has a minimum monthly pay-in of £1,500, so consider if you'll be able to make that before switching.
Other bank account best buys
If you don't want to switch to NatWest, there are several other incentives on offer at the moment:
All the offers above require you to use the bank's switching service, and most also need you to switch a certain number of direct debits, meet minimum pay-ins and jump through other hoops. Full info can be found in Best Bank Accounts.
Have your say