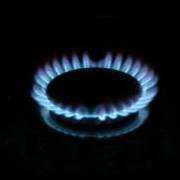 The new energy price cap is planned to come into effect in December, regulator Ofgem has revealed.
The cap – which the Government has previously claimed will save millions of households up to £100 a year – is likely to be updated every six months, based on how suppliers' costs change.
Ofgem is also looking at how to set the initial levels of the cap, as well as whether to exempt renewable energy tariffs, and how it might work across the different methods of paying for energy.
The proposals are laid out in a new consultation as the regulator gears up to introduce the price cap unveiled last year, which is set to limit what providers can charge for providing energy to more than 12 million households on pricey standard variable tariffs.
If you're one of the millions still on standard variable tariff, don't wait for the cap. You can save £100s/year on your energy bill by switching. Use our Cheap Energy Club to find your cheapest deal.
What are the main proposals
The consultation largely focuses on how to go about setting the levels of the cap, laying out four different ways of determining allowed levels costs that make up a customer's bills - ranging from simple adjustment to the current prepayment cap to a more complicated 'bottom-up' approach estimating allowable limits to each type of cost suppliers might face.
The regulator has yet to state its preference, or give any indication of what prices customers will face under the cap.
However, here's what we do know:
It's likely to start in December 2018. The proposals state that the first active cap period will run from December 2018 to 31 March 2019.


After this, it's likely to be updated every six months. Ofgem is proposing to update the level of the cap every six months on 1 April and 1 October each year it's in place, similar to how the existing prepay and vulnerable customer cap works at the moment. However, with the cap expected to start at the end of the year, the first cap period will be 'irregular', running from December 2018 to 31 March 2019.


Separate caps depending on payment method. Ofgem is proposing separate caps for direct debit customers and those on other payments methods. Ofgem's initial analysis is that the direct debit cap would be around £22 lower than the cap for other payment methods.


Separate caps for fuel and meter types. It's likely there will also be separate caps for single-rate gas, electricity and multi-rate meters (such as Economy 7).


It's likely it will apply to 'green' tariffs. The energy cap bills states that the cap may not apply to standard variable tariffs that support the production of renewable gas and electricity, and requires Ofgem to look at whether an exemption is needed for green tariffs.

In the latest consultation, Ofgem is proposing that the cap will in fact apply to green tariffs, though it's suggesting allowing suppliers to apply for an exemption, but only when a tariff provides support for renewable energy (above what is already required from suppliers) and costs more to provide than standard tariff - and the supplier can provide 'unambiguous evidence' of this.


It will be an absolute cap. It will simply set a rate above which no energy supplier can charge (though this is likely to vary by region, as well meter type and payment method).


It will cover most people on a standard variable tariff. It applies to England, Scotland and Wales - but not those on prepay tariffs (who are already covered by a separate cap). It's also likely to replace the price cap for vulnerable customers.


It will be temporary. The cap will last initially until the end of 2020, after which Ofgem will review the market and make a recommendation on whether to extend it, with the final decision resting with the energy secretary. The cap may then be extended by a year up to three times, so up to the end of 2023 at the latest.

Progress of the energy price cap bill
Though Ofgem is consulting on a wide range of issues on the upcoming price cap, the Domestic Gas and Electricity (Tariff Cap) Bill, which requires Ofgem to design and implement it, has yet to be passed by Government.
The Bill is currently going through the House of Lords, and Ofgem has said it expects Parliament to approve it this summer.