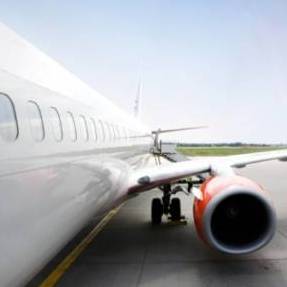 Families should not have to pay to sit together on a plane as splitting up groups could hinder emergency evacuations, aviation experts have warned.
The Royal Aeronautical Society, which has more than 22,500 professional members, made the recommendation in its Emergency Evacuation of Commercial Passengers Aeroplanes report, which is intended to help aviation authorities, plane manufacturers, operators and air accident investigators.
It comes after the regulator the Civil Aviation Authority (CAA) launched a review of airline seating policies in February, examining whether passengers are being treated fairly by airlines charging for allocated seats.
Many airlines, such as British Airways, Thomas Cook and Virgin Atlantic, will try to seat children with at least one adult in their party but won't guarantee that other family members will be able to sit together unless they pay - see Airline-by-airline info. Ryanair, meanwhile, insists that one adult MUST pay for an allocated seat in order to sit next to children in the group - but other adults in the family will almost certainly be separated unless they pay.
See our Airline Seating guide for tips on how to sit together for free.
What did the report find?
The Royal Aeronautical Society made 17 recommendations in its report, which was published last week.
On seating, it said: "Operators should not charge for family members to sit together. This is especially important when adults and their children need to be seated near to each other if an emergency situation occurs, such an evacuation, decompression or air turbulence, when the assistance and supervision of an adult is likely to be of paramount importance."
It added that the CAA had already ruled that "the seating of family groups should be such that family members are not seated remotely from each other, since group members who are separated might seek each other out in an emergency evacuation, which might have a serious impact on passenger flow to emergency exits."
Currently the CAA gives the following guidance to airlines:
Children should ideally be seated in the same seat row as the adult they are travelling with.
In twin-aisle aeroplanes, children and accompanying adults should not be separated by more than one aisle.
When this is not possible, then children should not be seated more than one seat row in front or behind their accompanying adult.