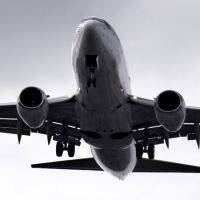 Almost a fifth of airline passengers have been separated from the rest of their group because they didn't pay extra to sit together, according to the Civil Aviation Authority (CAA), as it launched an investigation into allocated seating policies.
The regulator announced the review after finding passengers are confused about whether they have to pay more to sit together, with six out of 10 passengers choosing to pay to avoid the risk of being split up.
Airlines are allowed to charge for allocated seating, but the CAA is to look at whether passengers are being treated fairly, and whether any charges they need to pay to sit together are made clear before they book.
Airlines' seating policies which result in extra charges to sit together often infuriate passengers. In 2015 MoneySavingExpert.com launched a campaign against airlines pushing worried parents to pay just to guarantee they could sit next to their kids, while last year Ryanair's supposedly 'random' seating policy upset many groups of passengers who didn't pay and ended up sitting rows apart.
The CAA estimates passengers may be paying up to £390 million a year for allocated seating, with two-thirds of those who do pay shelling out between £5 and £30 for each allocated seat - and 8% paying more than £30.
See our Cheap Flights guide for more info.
Do I have to pay to sit with the rest of my group?
Airlines ARE allowed to charge you for allocated seating, but there are some cases, such as if you're travelling with children, where they should try to sit you together.
This, however, isn't set out in law and so airlines could in theory charge you to sit next to your family.
The CAA says young children should ideally be seated in the same row as a parent or guardian, and if this is not possible there must be no more than one row between them.
Each airline may have a different policy so it's important you check for any extra charges before you book.
Airline by airline: which separate you if you don't pay extra?
Ahead of today's announcement, the CAA surveyed 14,716 adults, of which 4,296 had flown as part of a group in the last year. It found that just over half of those travelling in a group had been told they must pay extra to sit together before they booked their flight - but 10% of the group passengers were told after they booked, and a further 10% were not told at all.
Overall it found 18% of the passengers travelling in a group were sat apart as they did not pay for allocated seating. Here's what it found for each airline:
Which airlines separate passengers travelling in a group who don't pay?
Airline
No. of passengers (1)
% who didn't pay extra and were separated
British Airways
456
15%
Easyjet
930
15%
Emirates
100
22%
Flybe
144
12%
Jet2
343
16%
Monarch
119
12%
Ryanair
617
35%
Thomas Cook
275
15%
Tui Airways
383
12%
Virgin Atlantic
131
18%
Based on CAA survey of 14,716 adults, incl 4,296 who flew in a group last year (1) Who flew in a group last year.
We asked the airlines listed in the table whether you would have to pay to guarantee being sat with your family. Of those that have so far replied, here's what they said:
British Airways – It offers free seat selection to all customers 24 hours before their flight. Customers travelling with infants can choose their seats at the time of booking, and it will make sure each child under 12 years sits next to an adult in the group but children over 12 may be sat separately. It says if you don't reserve your seats in advance, your seats may be split across different rows or an aisle.
Flybe – It says it will try to sit families and groups together, especially if they're travelling with young children, but to guarantee this they would have to pay.
Ryanair – It says customers who don't pay to reserve a seat will be randomly allocated. For families, one adult must reserve a seat for £4, and they can then reserve nearby seats for up to four children, who are travelling with them, for free.
CAA: We'll check if airlines are proactively splitting passengers up
Andrew Haines, chief executive of the CAA, said: "Airline seating practices are clearly causing some confusion for consumers. Airlines are within their rights to charge for allocated seats, but if they do so it must be done in a fair, transparent way. Our research shows that some consumers are paying to sit together when, in fact, they might not need to.
"It also suggests that consumers have a better chance of being sat together for free with some airlines than with others. The research shows that it is the uncertainty around whether their group will be split up by the airline that is driving consumers to pay for an allocated seat.
"We will be looking into how airlines decide where to seat passengers that have booked as part of a group and whether any airlines are proactively splitting up groups of passengers when, in fact, they could be sat together. We will not hesitate to take any necessary enforcement action should it be required at the end of the review."
It has now launched a further survey on airline seating allocations, which you can take part in until Friday 2 March.