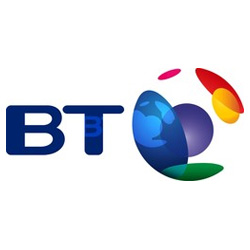 BT has been fined £77,000 by the information watchdog after it sent nearly five million nuisance emails to customers.
An investigation by the Information Commissoner's Office found that the company sent 4.9 million direct marketing emails to customers without their consent.
The emails were sent between December 2015 and November 2016 promoting three charity initiatives: the BT 'My Donate' platform, Giving Tuesday and Stand up to Cancer.
During the investigation, BT accepted that emails for Giving Tuesday and Stand up to Cancer were unlawful but did not believe that the My Donate emails were direct marketing.
The Information Commissioner found otherwise, and said that although BT did not deliberately break the rules, it should have known the risks and it failed to take reasonable steps to prevent them.
Don't want any more junk? Stop spam calls & mail with our guide.
What does the ICO say?
ICO head of enforcement, Steve Eckersley, said: "Organisations have a responsibility to ensure they are acting within the law. Where they do not, the ICO can and will take action.
"This particular investigation was prompted by a concerned member of the public. We investigated the matter and uncovered the full extent of this activity which shows how important it is for people to report nuisance emails."
What does BT say?
A BT spokesman said: "We are disappointed that the Information Commissioner's Office has confirmed its intention to issue BT with a monetary penalty.
"This relates to emails concerning charitable fundraising that were sent to some of our customers in 2015/16. There was no financial benefit to BT, and minimal impact on customers - in fact almost five million emails elicited just one complaint.
"We are pleased that the ICO has acknowledged that this was not a deliberate contravention of regulations. In turn, we have accepted the facts set out by the ICO, and have apologised.
"We immediately tightened our procedures when the complaint was originally raised in February 2017, as part of our robust and ongoing commitment to the highest standards of data management."