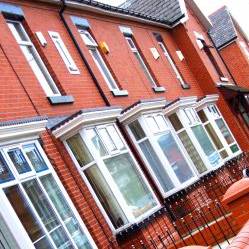 A mortgage holder received a PPI reclaim payout of £3,364 - on a policy he previously claimed more than £12,000 from whilst on sick leave from his job.
Edward, from Glamorgan, claimed for several mis-sold payment protection insurance (PPI) policies using the Resolver complaints handling tool on our site - and received more than £24,000 in compensation.
But one of the payouts, on mortgage repayment protection that Edward took out over 10 years ago, stands out - because he claimed against it on six separate occasions whilst sick from work.
See how to Reclaim PPI for free using our guide.
What is PPI?
PPI was an insurance policy sold when you got a product like a loan or credit card. It's designed to cover your loan or credit card repayments for a year in the event of an accident, sickness or, in some cases, unemployment.
Mortgage Payment Protection is a type of PPI designed to do the same, but for mortgage repayments.
PPI in itself, isn't a bad product. But it's been widely mis-sold. The original mis-selling left many paying thousands for potentially worthless cover – and you could even have had it without knowing (see our Mis-selling Checklist for full info).
Remember, you do NOT need to pay a company to reclaim PPI for you – see our Reclaim PPI for free guide for full help.
Edward: 'I was naive about the policy'
Edward has a very good sick pay arrangement with his job, which included six months off at full pay.
So he thought he was mis-sold the mortgage insurance, as his own sick pay arrangement would have covered his repayments if he were to fall ill, which is one of the key things PPI is designed to do.
He said: "When I took the policy out, I was quite naive about it and didn't know much about it.
"It was mortgage repayment protection, so it helped pay my mortgage when I was off sick, but I have a very good sick pay, life insurance and redundancy package arrangement, including 26 weeks off sick at full pay. I put that in as the reason I was mis-sold when I claimed.
"I thought claiming was a faff before this, but I'm subscribed to the MSE emails, and my wife said 'what will it hurt' to claim.
"I went on your site to claim and used the template on Resolver."
In its letter to Edward confirming the payout, HSBC - which sold him the policy - confirmed it was taking away the £12,000 he claimed from the protection before giving him his final payout.
If you've got a PPI policy that you've claimed against previously, it may still be worth seeing if you can be refunded, if you think you were mis-sold.
You can reclaim PPI if you've claimed on the product
As Edward's case shows, you can still make a mis-selling claim even if you've had a redress previously.
It's worth noting, however, your chances of winning could be lower as a payout could be seen as proof of the policy working in your favour, so try to provide as much evidence as possible as to why you think you were mis-sold.

Where a claim was previously paid on the policy, the firm may deduct this from redress paid. If the claim is higher than the amount to be paid then the firm may also deduct the excess from the amount to be paid.
See our Reclaim PPI for free guide for full help.
What does HSBC say?
An HSBC spokesperson said: "HSBC UK reviews all PPI complaints on a case by case basis, whether a customer has made a claim on their policy or not.
"We would take steps to provide redress to the customer, if appropriate, in line with the FCA guidelines."